Founded in 1892, the Portland Art Museum in Portland, OR is one of the oldest art museums in the United States and the oldest in the Pacific Northwest.
The Portland Art Museum , originally located in the public library began with a collection of nearly 100 plaster casts of Greek and Roman sculptures, which were purchased with a gift of $10,000 from Henry Corbett, a founder of the Portland Art Association, as it was then known. After receiving advice from curators at the Metropolitan Museum of Art in New York and the Museum of Fine Arts in Boston, the casts were selected by another founder, Winslow B. Ayer and his wife, during a holiday trip to Europe.
Although the initial holdings referenced antiquity, the PAM soon began to pay attention to what was modern. In 1908, the Museum acquired its first original piece of art, Afternoon Sky, Harney Desert, by American impressionist painter Childe Hassam. Hassam visited Oregon in 1904, and again in 1908, painting throughout the state, including the landscapes of Eastern Oregon's Malheur and Harney counties.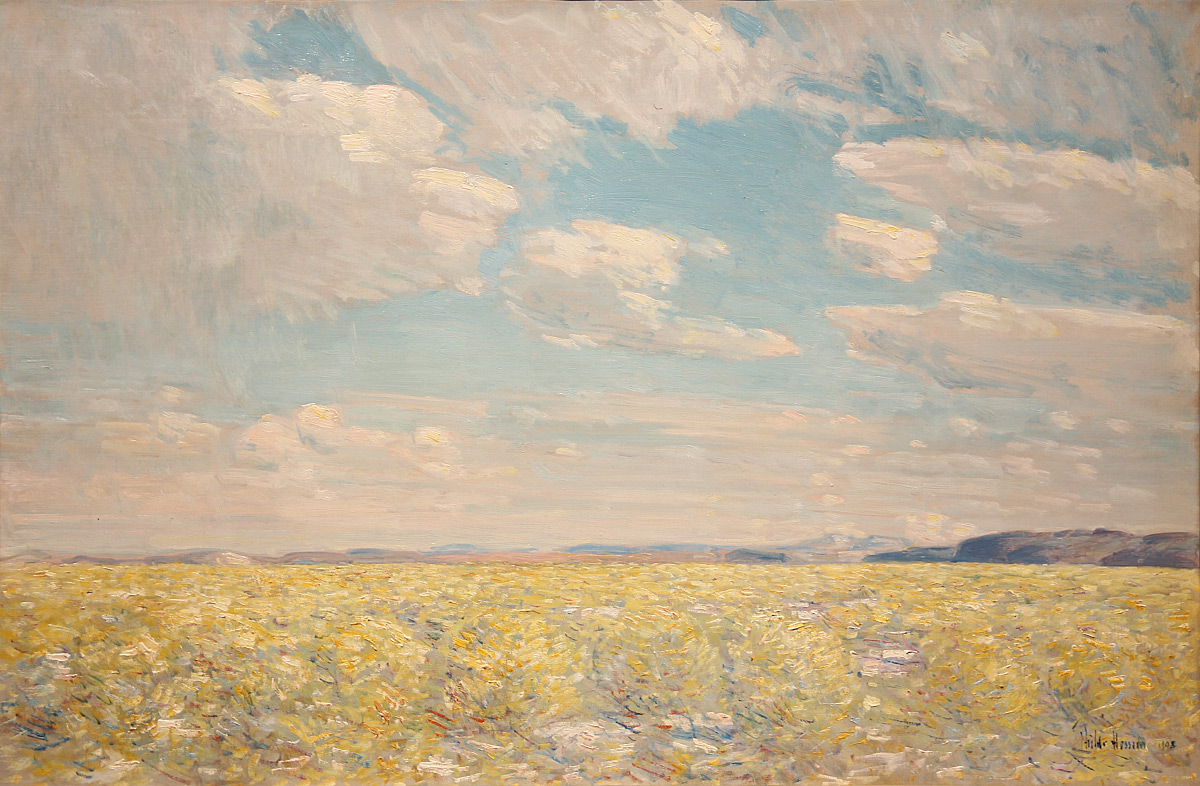 In late 1913, the Museum introduced modern art to the Pacific Northwest, hosting an exhibition that had been on display at the famous New York Armory Show. The exhibition included works by Cezanne, van Gogh, Gaugin, Matisse, Manet, Renoir, and the controversial Nude Descending a Staircase by Marcel Duchamp.
A decade later, an exhibition at the Museum included 44 paintings by Picasso, Matisse, Andre Derain and American Modernists such as Maurice Prendergast, Charles Burchfield, and Max Weber. An even more daring exhibition the following year juxtaposed paintings, drawings, and sculptures from Europe with African masks. Among the sculptures was Brancusi's A Muse, which was donated to the Museum in 1959.
From this discerning start, the Portland Art Museum has become one of the leading cultural institutions in the Pacific Northwest. The museum has moved twice, expanded three times, and undergone numerous renovations to keep pace with a growing collection and a broadened 21st century approach to cultural programming. And yet another expansion and renovation project is in the planning stages.
PAM now stewards a collection of some 42,000 objects, reflecting the history of art from ancient times to today. The Museum is distinguished for its holdings of the arts of the native peoples of North America; modern and contemporary art; Asian and American art; photographs, prints, and drawings; and English silver. An active collecting institution, the Museum dedicates 90 percent of its 112,000 square feet of gallery space to its permanent collection.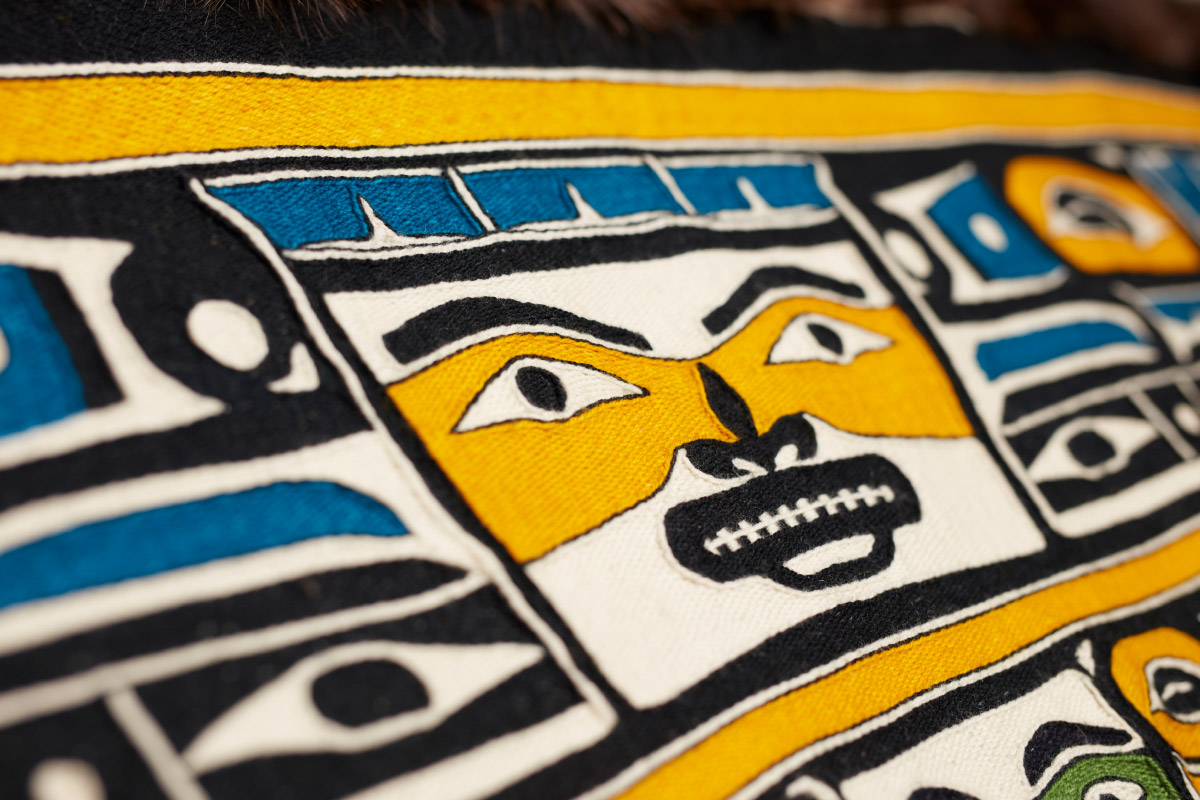 At the same time, PAM maintains an active and varied schedule of temporary exhibitions. Currently the museum is hosting 10 special exhibitions (with two more upcoming shows on the schedule), ranging from Kingdom Animalia: Animals in Print from Dürer to Picasso, to early Minor White photographs, to Chilkat and Ravenstail weavers, to the art and science of animation, to contemporary video installations.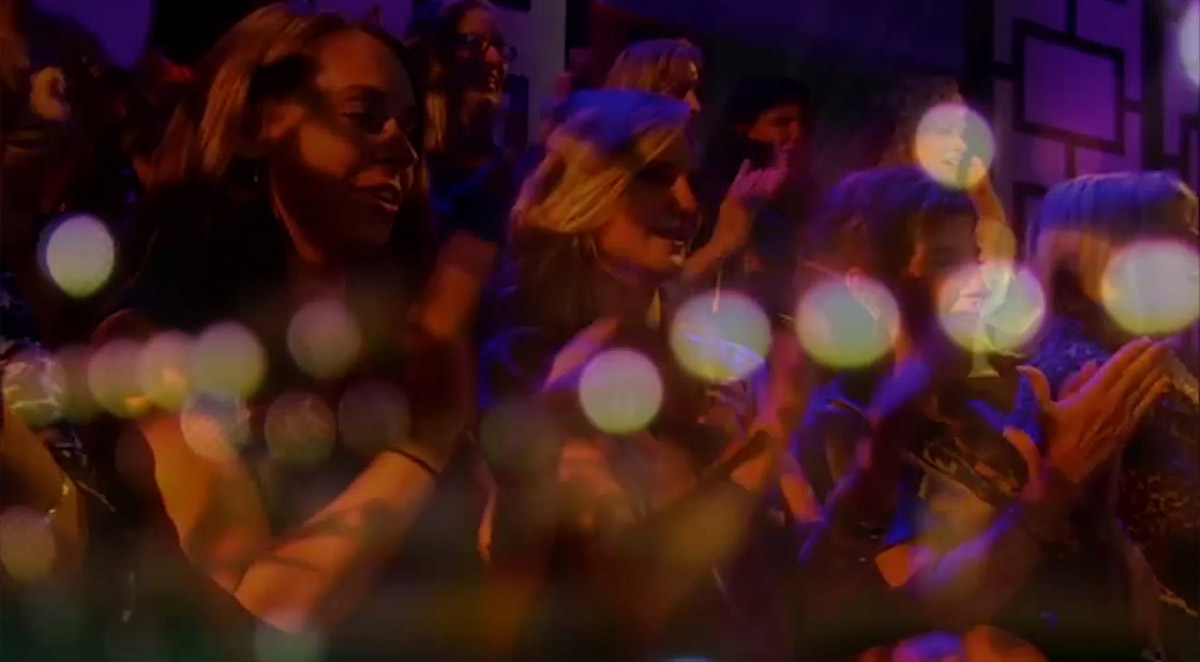 One exhibition, in particular, coincides with the women artists theme of the current issue of our SneakPeek newsletter, APEX: HANNAH PIPER BURNS — Venus Retrograde is on through August 12, 2018. Through Burns' use of editing, splicing, glitches, and repetition, she exposes the uncomfortable forces and paradoxes that lie just beneath the highly stylized gloss of a contemporary cultural narrative.
If a trip to Portland isn't in your travel plans …. maybe it should be. You'll have much to write home about!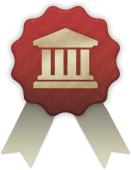 PAM is an ArtGeek Champion Museum, helping to provide free access to the ArtGeek.art exhibition search engine. ArtGeek makes it possible for art-lovers to discover exhibitions at more than 1200 museums across the US!
hmmm … maybe it's time to plan a little trip ?
Portland Art Museum
1219 SW Park Avenue, Portland, OR
503-226-2811
Museum Hours:
Tues / Wed / Sat / Sun: 10am – 5pm
Thurs / Fri: 10am – 8pm
Monday: Closed

Museum Admission:
Adults: $20
62+ & College Students: $17
17 and under: free
By ArtGeek.art on March 13, 2018.