---
Progressive and traditional, the Princeton University Art Museum is a Most Important Museum among the ivy .
Princeton University's first art acquisitions date nearly to the foundation of the College of New Jersey, in 1746, making Princeton one of the oldest collecting institutions in America. It's first piece, gifted by the New Jersey Colonial Governorm Jonathan Belcher, was a portrait: "my own Picture at full length in a gilt Frame." It was soon joined by a portrait of England's King George II. Both paintings — being of unpopular subjects — were destroyed in 1777 during the Battle of Princeton, and further works in the College's early collection were destroyed in a disastrous fire in 1802.
After that ill-fated start, the foundations of the art museum that stands today were set in 1868 when the Scottish educator, James McCosh, became president of the College, bringing new, progressive disciplines from Europe, including the history of art.
The Museum and what is now the Department of Art and Archaeology — the second oldest in the nation — formally came into being in 1882, upon the completion of a fireproof building to house it. From the beginning, the purpose of the Museum was to teach the history of art through a collection of world art.
The history of the Museum, detailed on the PUAM website, is a fascinating read, peppered with the names of alumni who have made their mark in the world. One example is Ernest DeWald, who became Director in 1946, following his work as one of "the so-called Monuments Men who played such an important part in salvaging Europe's artistic treasures at the end of World War II. A remarkable number of Princetonians — faculty and alumni — served in this way, in recognition of which Vienna's Kunsthistorisches Museum lent Johannes Vermeer's 'Artist in His Studio', the painting that Adolf Hitler had considered the most important acquisition for the museum he had planned as a monument to himself and to Germanic culture."
---
From "the oddest kingdom of shreds and patches imaginable" — in the words of the Museum Director in 1922 — the collection has grown, largely through the generosity of distinguished alumni, to become one of the nation's foremost art museums.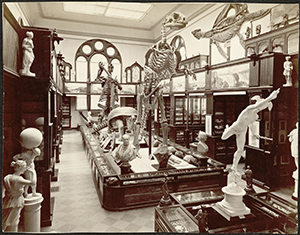 Numbering more than 100,000 objects, the PUAM collections range chronologically from ancient to contemporary art and represent the Mediterranean regions, Western Europe, Asia, the United States, Latin America, and Africa. Throughout the University campus are sculptures by Alexander Calder, Henry Moore, Louise Nevelson, Isamu Noguchi, David Smith, and Tony Smith, among others.
An exemplary collection of Greek and Roman antiquities includes ceramics, marbles, bronzes, and Roman mosaics. Medieval European sculpture, metalwork, and stained glass and early-Renaissance through 19th-century paintings and sculpture stand alongside important holding of prints and drawings. The collection of twentieth-century and contemporary art — with a particular collecting emphasis on undervalued artists of the late twentieth and early twenty-first century — is the focus of renewed collecting activity. The African collection — which includes significant examples of sculpture in wood and metal — spans some 2500 years of history and twenty-two countries, with a particular depth in art from Nigeria.
---
With limited gallery space, only three to five percent of the holdings are on display at any given time. As a result, an active curatorial rotation program continually refreshes the permanent collection galleries, with new acquisitions and changing highlights from the collections. In addition, an annual schedule of nine or 10 special temporary exhibitions is maintained.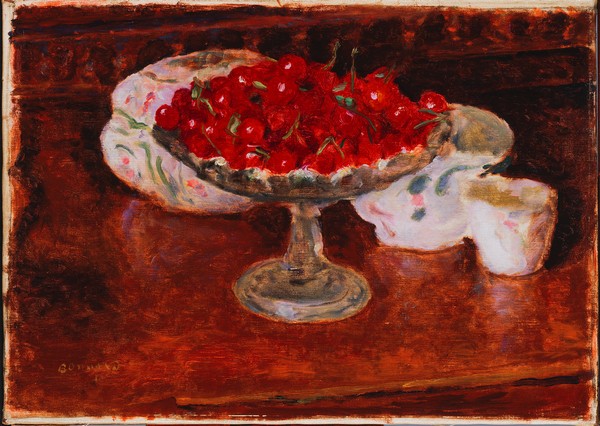 PUAM is currently hosting two special temporary exhibitions, The Artist Sees Differently: Modern Still Lifes from The Phillips Collection (closes April 19, 2018), and Landscapes Behind Cézanne (closes May 13, 2018). Scheduled to open May 19th, 2018, is Frank Stella Unbound: Prints and Literature.
The modest physical footprint of the museum — and its setting on an idyllic Ivy-League campus in a "sleepy" college town — belies the importance of the Princeton University Art Museum.
One of the top academic art museums in America, PUAM's exemplary collections — whose history now encompasses more than 250 years — and the special exhibitions are not to be missed. Located roughly mid-way between New York City and Philadelphia, it's definitely worth the short train ride from either city. Make a day of it!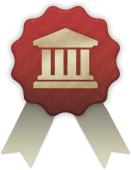 PUAM is an ArtGeek Champion Museum, helping to provide free access to the ArtGeek exhibition search engine.

ArtGeek makes it possible for art-lovers to discover more than 1200 art museums and selected art exhibitions across the US!
Princeton University Art Museum
McCormick Hall, Princeton University, Princeton NJ
609-258-3788
Open
Mon, Tues, Wed, Fri, Sat: 10am – 5pm
Thurs: 10am – 9pm
Sunday: noon – 5pmAAA
Closed Mondays, Thanksgiving Day, December 25, January 1, July 4
It's always a good idea to call to verify before you visit.
By ArtGeek.art on March 12, 2018.
Exported from Medium on January 12, 2019.