My name is Ima Hogg. It's true. Daddy named me after a character in a book my uncle wrote. He wrote to his brother, "Our cup of joy is now overflowing! We have a daughter of as fine proportions and of as angelic mien as ever gracious nature favor a man with, and her name is Ima!" Daddy could have chosen the name of the other girl character, Leila, but he chose Ima.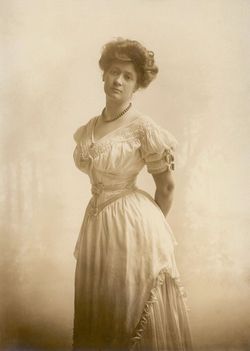 My maternal grand-daddy threw a fit when he heard, but by the time he got to Mineola I'd been baptized and that was that. My Daddy was Jim Hogg, and he had political ambitions, and they say that he named me Ima for the publicity. In 1890, when I was eight, Daddy became the first native-born governor of Texas.
There's no truth to the rumor that I had a sister called Ura; I had no sister, only brothers. The discovery of oil on the family cotton plantation made me and my brothers very wealthy. In the 1920s, my brothers began to develop a new top-drawer neighborhood on the outskirts of Houston, calling it River Oaks.
In 1928, my brothers and I built a home on fourteen River Oaks acres, on a bend in the Buffalo Bayou. The property was nothing but a dense thicket and I insisted that as many trees as possible be kept. Only one tree was sacrificed to make room for the house, and the gardens were created around the existing trees. I gave the place its name, over the objection of my brother Will, who said the name was "too muddy and 'muskeetery' and malarial."
The mosquitos weren't such a bother as to deter me from ranging a series of eight formal gardens around the house!
The style of my new house combined 18th-century Georgian with elements of Spanish Creole and Southern plantation architecture, but the interiors were inspired more heavily by the traditions of the North. The floorboards and paneling in my bedroom and sitting room were salvaged and brought down from two 18th-century houses in Massachusetts.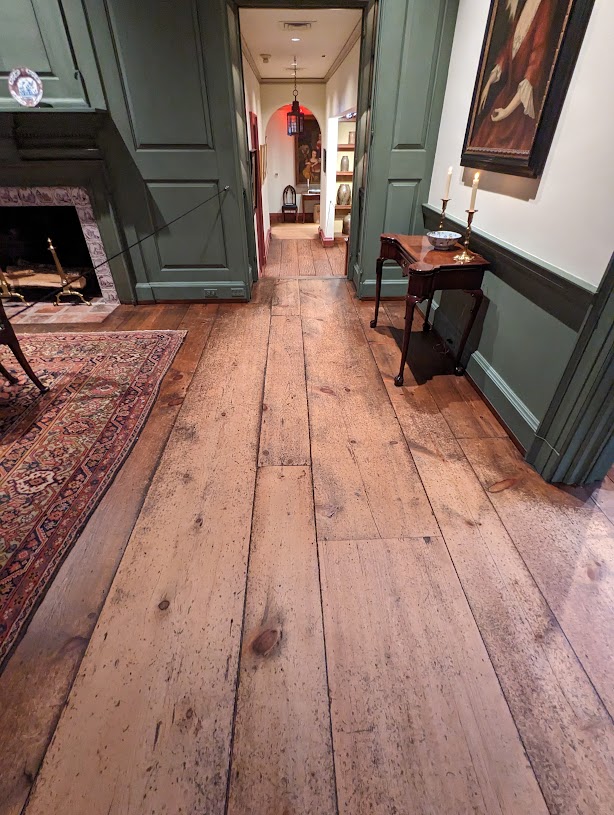 Somewhat inadvertently, I had started collecting Early American decorative arts in 1920. That year, I sat for a portrait by artist Wayman Adams and I admired a simple colonial-American armchair of his. I then found a similar Queen Anne chair which I bought for myself, and — almost half a century later — I acquired the very same chair that I had first seen in Adams' studio! From the time I purchased that first Queen Anne armchair, I had an unaccountable compulsion to make an American collection for some Texas museum.
---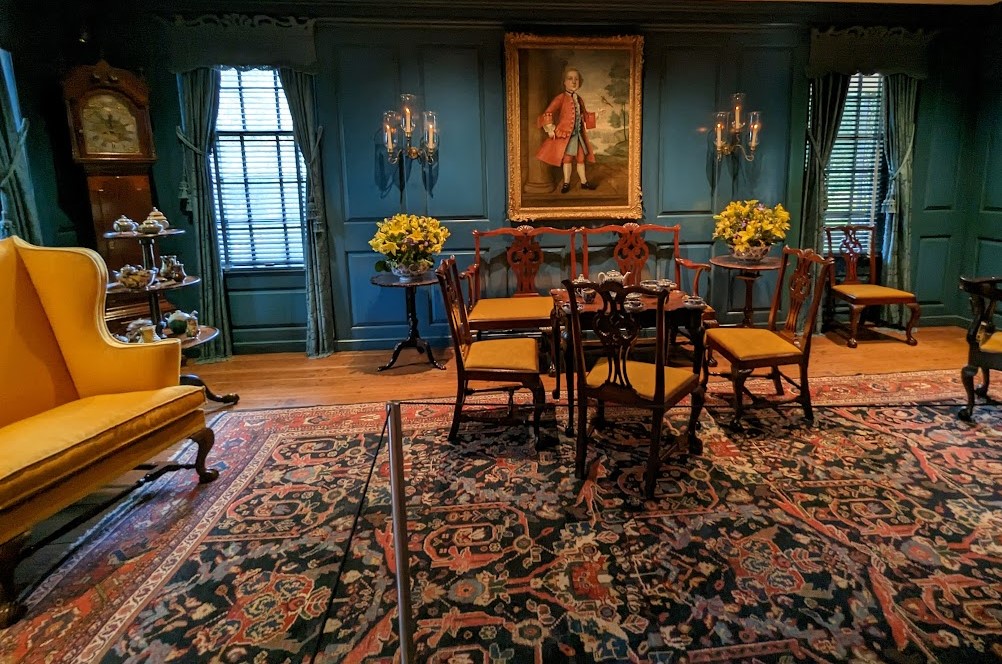 Ima Hogg (1882–1975) not only put together an extraordinary collection of Early American decorative arts, but she created the museum as well. She donated Bayou Bend to the Museum of Fine Arts Houston in 1957, with the understanding that it would be converted into a house museum. Over the next decade, rooms in which Miss Hogg had lived for 30 years were transformed into period settings to showcase her superb collection. Although the house opened to the public in 1966, Miss Hogg continued to add to the collection until her death in 1975, at the age of 93.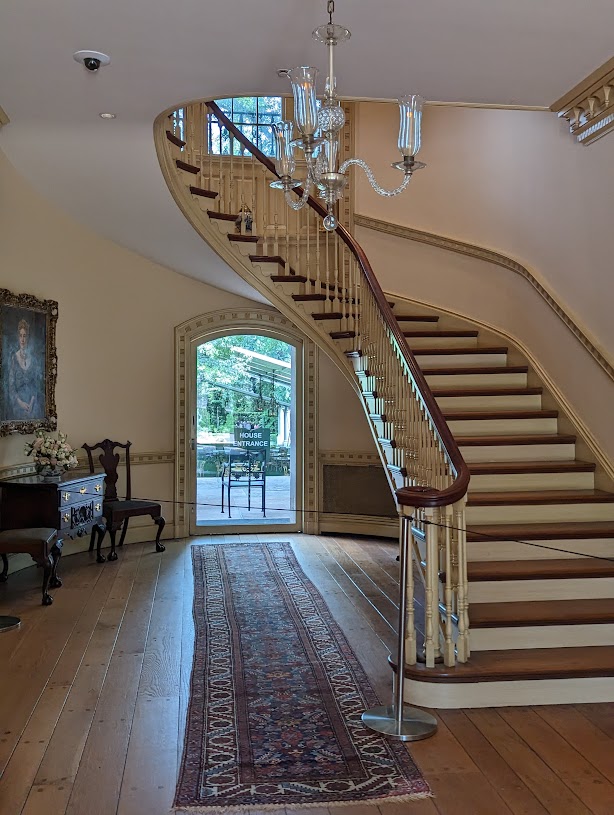 There really is too much to take in in a single visit. For the most part I was only able to absorb the overall effect and to notice larger-scale things, like the richly painted paneling, the gleaming wood, the carpets, the large framed portraits. In the dining room (above), there are the mahogany furnishings, the table set with an early-1800s twelve-place Chinese dinner service. But it's the walls, shimmering with gold-leaf, that makes it a standout. The canvas wall covering was designed in 1927–28 by New York artist William MacKay, hand painted with peonies, Texas dogwood branches, and small garden creatures. Stunning.
Then there's the scenic wallpaper in the Music Room (above), featuring a French reproduction of an 1806 design called Hindustan, which signaled the Western interest in the exotic of that time.
The collection includes one of Edward Hick's sixty-two extant Peaceable Kingdom paintings, as well as his Penn's Treaty with the Indians. Numerous paintings and other decorative objects, including a set of Hessian soldier andirons and a potty chair, also captured my attention …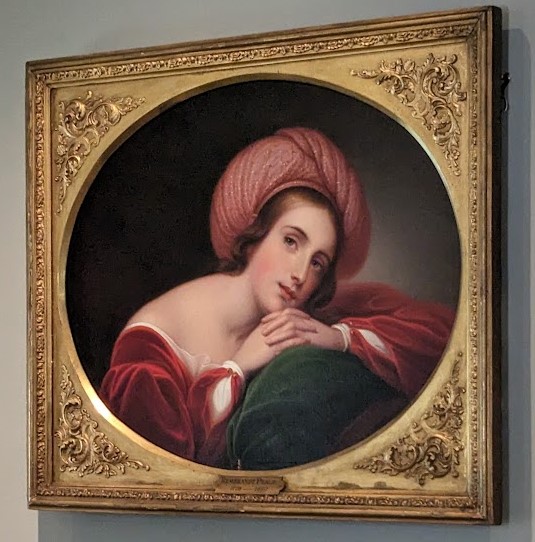 The collection is one of the finest showcases of American furnishings, silver, ceramics, and paintings in the world. Today, nearly 2,600 objects installed in 28 period room settings are among the finest examples of American design and craftsmanship. The display traces the evolution of American tastes, values, and aspirations from the Colonial through the Victorian eras.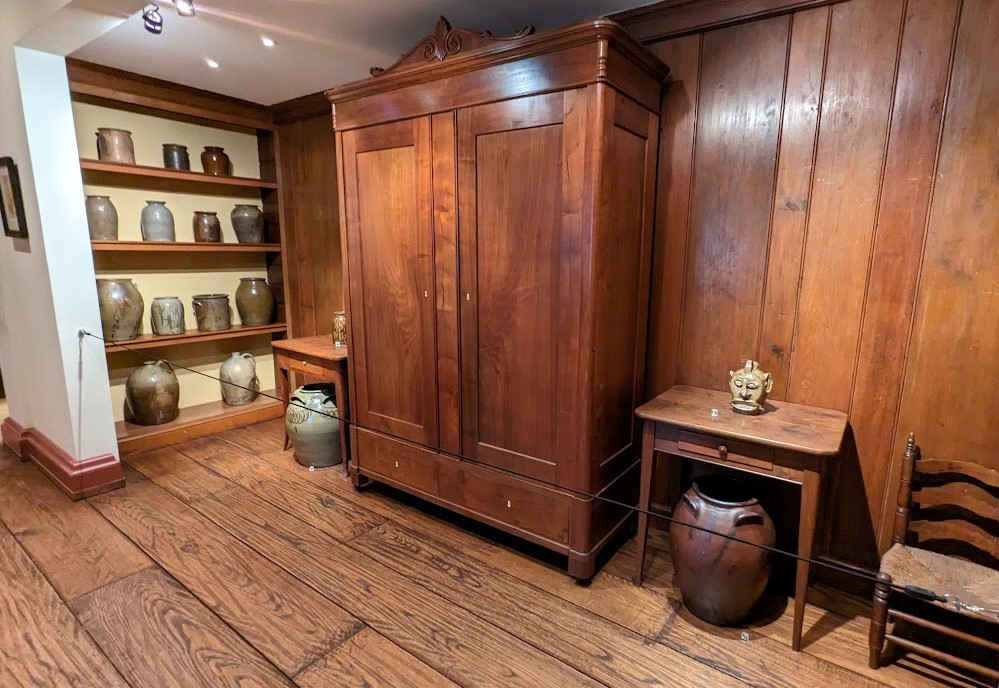 Ima Hogg's early art-collecting proclivities were broad, and she acquired contemporary European paintings as well as Indigenous American works. But, she began to focus on early American and in 1939, when she restored Bayou Bend to bolster a colonial-American interior, she donated more than 100 works on paper to Houston's Museum of Fine Arts (MFAH), including works by Cézanne, Sargent, Picasso, and Klee. Then, in 1944, she donated her collection of Native American art to MFAH , including 168 pieces of pottery, 95 pieces of jewelry, and 81 paintings.
In addition to all of the above, following the death of her brother Michael in 1941, she donated his collection of Frederic Remington works to MFAH. Consisting of 53 oil paintings, 10 watercolors, and one bronze, it is "one of the most important groupings of Western paintings on display in an American museum," according to a Hogg biographer. The MFAH has seen no greater patronage than that of Ima Hogg.
---
Ima Hogg lived a philanthropic life.
She helped to establish the Houston Symphony Orchestra in 1913.
She founded the Child Guidance Center in Houston and, with her brother Will's estate, she founded the Hogg Foundation for Mental Health at the University of Texas in Austin.
She started school programs to stimulate interest in art for school children. She was elected to the Houston School board and used her position to insist that African-American students receive art classes as well as the white students, and she advocated for equal pay rates for teachers regardless of gender or race.
She was the first woman president of the Philosophical Society of Texas. She received an award for "Meritorious Service in Historic Preservation" from the Texas Historical Survey Committee.
She was involved in the planning of the National Cultural Center in Washington D.C. (now the Kennedy Center) and in 1962 she was asked by Jacqueline Kennedy to serve on an advisory panel to search for historic furniture for the White House. And …. more…
In sum, Miss Ima Hogg was a woman of intelligence, refinement, generosity of spirit, and means. She certainly left her mark for future generations — her name is not all that is memorable about her!
---
Hmmm … maybe it's time to plan a little trip …
Note that access to the house and gardens requires crossing the bayou on a suspension footbridge. It's very stable, but you can feel it sway when you get to the middle. If that unnerves you … be assured that what's on the other side is worth it!
Bayou Bend Collection and Garden
6003 Memorial Drive, Houston, TX 7
713-639-7750
---
Art Things Considered is an art and travel blog for art geeks, brought to you by ArtGeek.art — the only search engine that makes it easy to discover almost 1700 art museums, historic houses & artist studios, and sculpture & botanical gardens across the US.

Just go to ArtGeek.art and enter the name of a city or state to see a complete interactive catalog of museums in the area. All in one place: descriptions, locations and links.
Use ArtGeek to plan trips and to discover hidden gem museums wherever you are or wherever you go in the US. It's free, it's easy to use, and it's fun!
© Arts Advantage Publishing, 2023