We've simplified it!

Now it's easier than ever to discover every* art museum, botanical and sculpture garden, historic house, and artist's studio in any city or state in the US!

ArtGeek was originally designed as an art-exhibition-finder. But over time we've learned that most of our users prefer to search for museums first, and then to explore exhibitions. So …
Where there used to be three search boxes at the top of the ArtGeek.art home page … Now there is just one destination search field.
---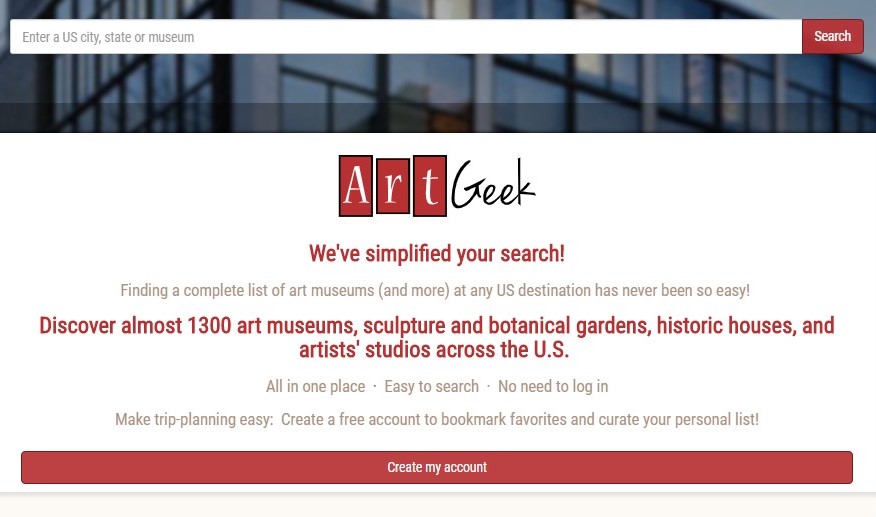 ---
Here's how to use it …
Here are the simple steps to find art museums and more — large and small, the well-known and the hidden gems, encyclopedic and specialized — all across the US, wherever you're going or wherever you happen to be …

1. Enter a destination city or state
2. Select an option from the drop-down menu
3. Tap the red Search button to generate your Results List.
Results List too long?
If your destination is somewhere like New York City, it's likely you'll want to fine-tune your Results List. Fortunately, you can refine your results by selecting among ten filtering tags, to show only museums of a particular type:
Varied Collections Art Museum
Modern / Contemporary Museum
Specialty Art Museum
Artist-Specific Museum
Artist's Studio
Sculpture / Botanical Garden
Historic House
History Museum
Academic Museum
Community Art Center
NOTE
On a mobile screen the Refine button appears under the Search box.
On a larger screen, the tags appear to the left of the Results List.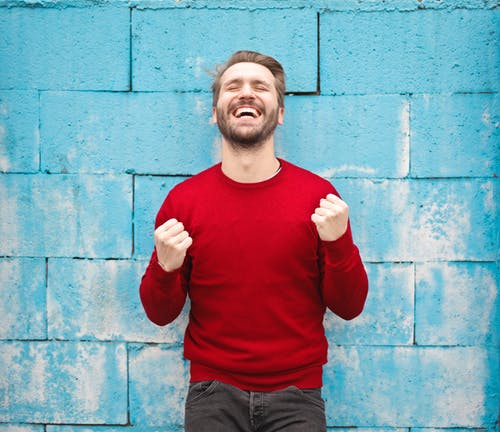 What about art exhibitions?
It's true, we used to maintain an updated roster of scheduled exhibitions, with roughly 3500 art exhibitions on or upcoming around the country at any given time. As awesome as that free service was, it was simply too labor-intensive to sustain.
We will continue to add to our database exhibitions that come to our attention that we think are notable in one way or another. Certainly each season's "must-see" exhibitions will be included.
Listed exhibitions appear on the host museum's dedicated ArtGeek page, with a link for details about the exhibit. Information about all other exhibitions is just a click away, on the museum's website.
In fact, every ArtGeek museum page has a link to the museum's own website, making it easy for you to learn what's on their exhibition schedule and to check their visitor information.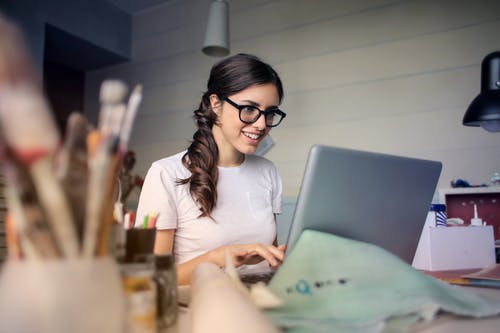 Imagine! 1300 US museums, all in one place and so easy to search! There's no need to log in, but you can create a free account to bookmark favorites. Curating a personal list can make trip-planning easy, and help you keep track of museums that struck your fancy!
*NOTE
"'Every' art museum, botanical & sculpture garden, historic house and artist's studio" is our goal. We know we aren't there yet, (and it may not actually be possible!), but "complete and accurate" is our credo. If you know of any venue that isn't in our database, that you think should be, please let us know about it!
If you're an art geek … discovering art museums (and more) at any US destination has never been this easy!