A small exhibition shows how this ancient type of paint is being used in widely varied ways by artists in modern times.
Paint is nothing more than a mix of some sort of pigment and something else. For example, tempera consists of colored pigments mixed with a water-soluble binder, usually egg yolk or milk proteins. Unlike oil paint tempera dries quickly, and it "can be applied in layers with meticulous precision, creating luminous effects."
The name tempera comes from the Latin verb to temper, which means to bring something to the desired state by mixing in an ingredient.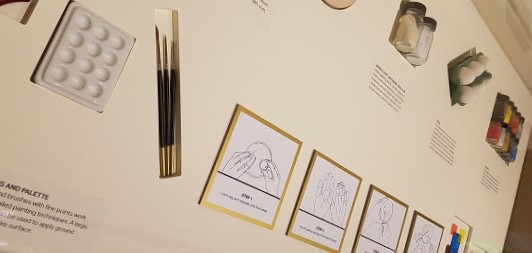 On a timeline of paint, tempera is the grand-daddy, known to have been used for early Egyptian sarcophagi decorations. It was used for panel painting and illuminated manuscripts by nearly every painter in the Byzantine world and Medieval and Early renaissance Europe until 1500.
Oil paint was first used in central and western Afghanistan sometime before the tenth century, but it wasn't widely accepted until the 15th century. The transition began with Early Netherlandish painting in Northern Europe, and by the height of the Renaissance oil painting techniques had almost completely replaced the use of tempera paints in the majority of Europe.
Acrylic paints didn't come along until the 1950s!
---
An engaging little exhibition at Crystal Bridges Museum, on through October 14, 2019, focuses on tempera and its use by American artists in the 20th century. Some modern painters such as Paul Cadmus and Jacob Lawrence discovered the special qualities of tempera, learning the techniques for using the medium to create refined images with rich surfaces. "Today," we're told, "contemporary artists continue to experiment with tempera, often using it in unexpected ways."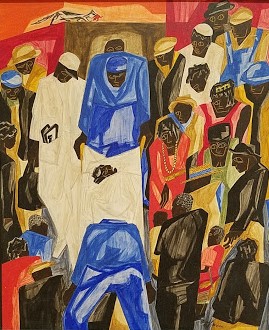 Jacob Lawrence used a non-traditional approach in painting with tempera, applying fewer layers with broader brushstrokes. Because of its fast-drying nature, tempera cannot be reworked, so Lawrence had to think through his composition before beginning to apply paint to board. (Tempera is most often painted on wood or hardboard, although it can also be used on canvas.)
"I know this medium so well that my thinking is in terms of the tempera medium. It's like a language … the better you know the medium, the better you can think it." Jacob Lawrence
---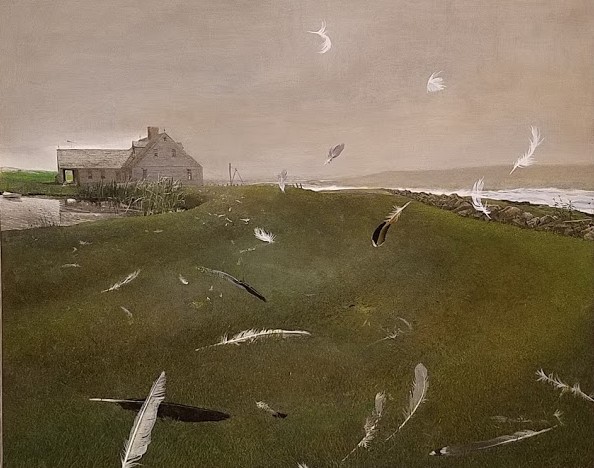 Andrew Wyeth was another artist who worked in tempera over the course of is career, mastering the medium. Where Lawrence applied the medium in abstracted forms, Wyeth produced scenes of detailed yet ethereal realism. In Airborne, the spare setting and scrupulous detail create a spellbinding effect.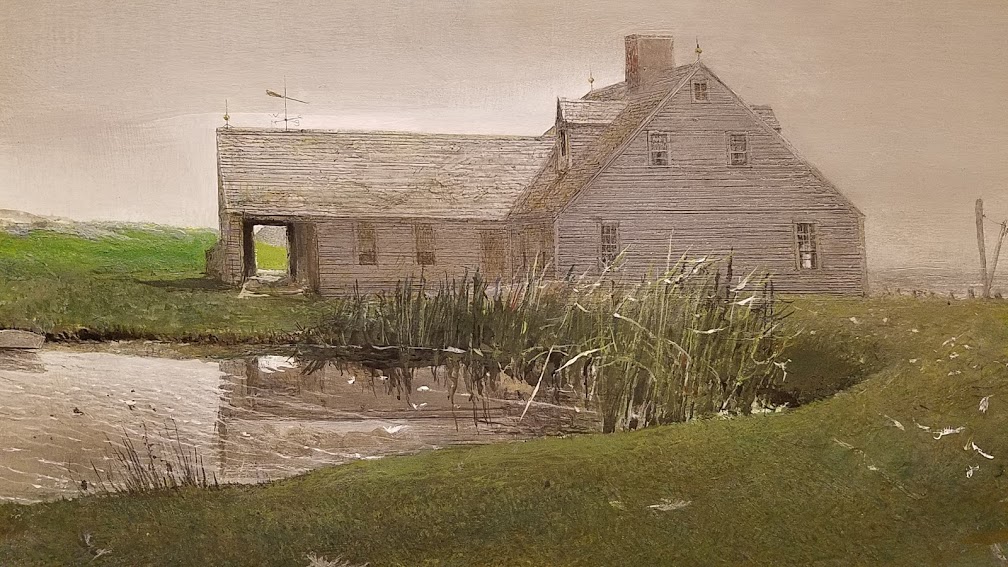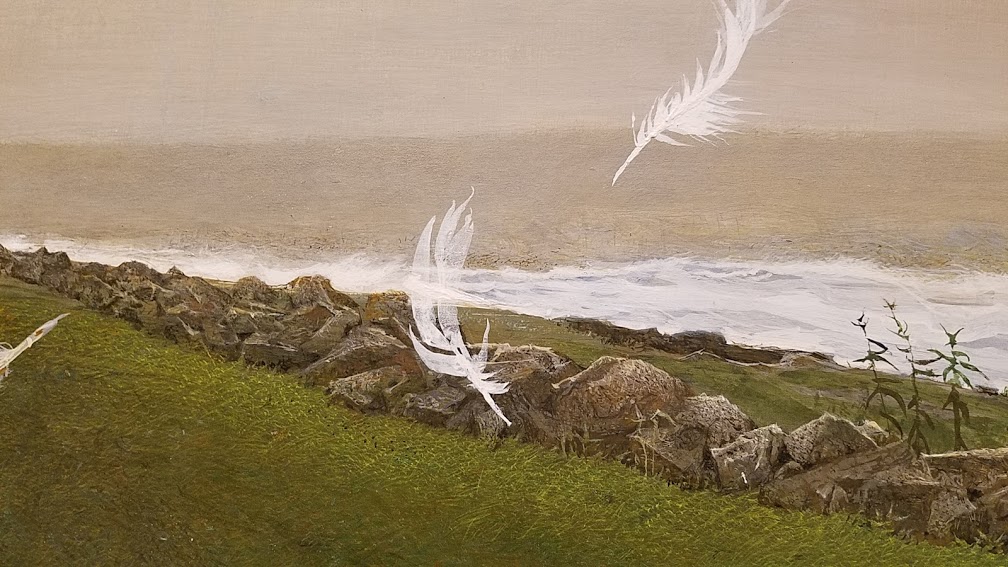 "Technique is not what interests me. To me, it is simply the question of whether or not I can find the thing that expresses the way I feel as a particular time about my own life and my own emotions." Andrew Wyeth
---
The true nature of the medium is nicely conveyed in this focused exhibit of some dozen paintings. In addition to Lawrence and Wyeth, artists represented include Andy Warhol, Paul Cadmus, Mary Obering, and Jane Irish, plus a Renaissance-era painting on loan from the Philbrook Museum of Art in Tulsa, OK.
Artworks have been chosen showing various techniques and styles of painting to demonstrate Tempera's versatility and unique qualities.
Tempera is on at Crystal Bridges Museum of American Art through October 14, 2019.
---
Read our Art Things Considered travel blog article to learn more about the exceptional Crystal Bridges Museum of American Art in Bentonville, AR.