In 1920, after a long search, Mildred and Robert Woods Bliss found their ideal country house and garden within Washington, DC. The fifty-three-acre property at the highest point of Georgetown was described as an old-fashioned house standing in rather neglected grounds. Within a year, Mildred Bliss and landscape gardener Beatrix Farrand were designing the garden together. Working in happy and close collaboration for almost thirty years, the two planned every garden detail, each terrace, bench, urn, and border. For the past 80 years the upper sixteen acres, including the more formal gardens, have been maintained by the Harvard University research institute for Byzantine Studies, Pre-Columbian Studies, and Garden and Landscape Studies. And beautifully maintained, they are.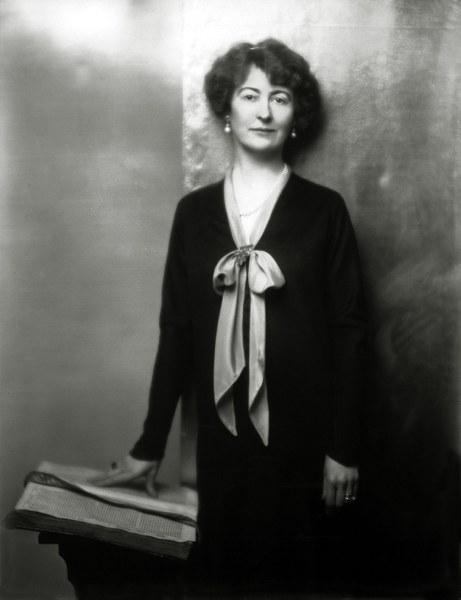 In 1941, anticipating the inevitable changes that would accompany the garden's function after being transferred to Harvard, Beatrix Farrand wrote Plant Book for Dumbarton Oaks, to define her design intentions, explaining the reasoning behind her plan for each of the gardens and stipulating how each should be cared for in order that its basic character remain intact. Following her gradual retirement in the 1940s and her death in 1959, other landscape architects worked on changes to the Dumbarton Oaks Garden. These included Ruth Havey (1899–1980), Ralph E. Griswold (1894–1981), and Alden Hopkins (1905–1960), while the garden has been maintained under the guidance of a series of superintendents.
The garden is perhaps the last remaining landscape in North America that hews closely to the original Farrand design. In 2014 it was singled out by National Geographic as one of the ten best gardens in the world.
---
Entering the garden through the gate on R St NW, the first view is of the elegant home and conservatory up the drive and across the East Lawn. Farrand described the East Lawn to be "one of the loveliest of the features of Dumbarton Oaks in its freedom from detail." To frame the open lawn, Farrand planned perimeter plantings chosen for their size and proportion, with an emphasis on a natural effect.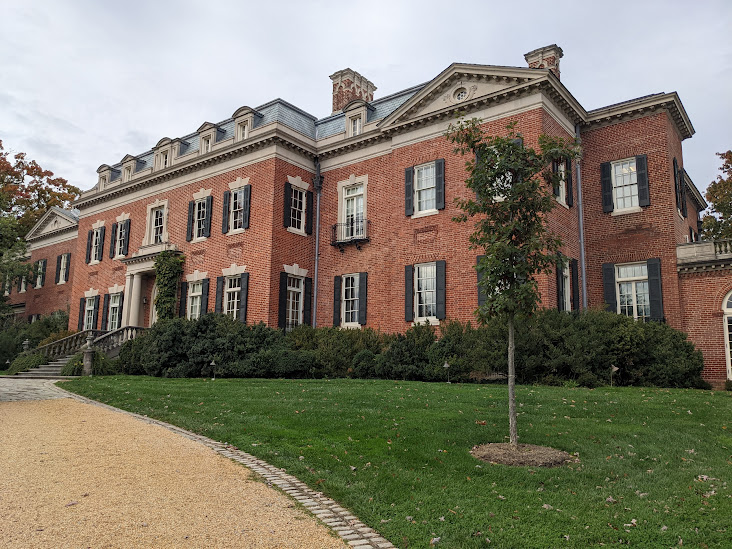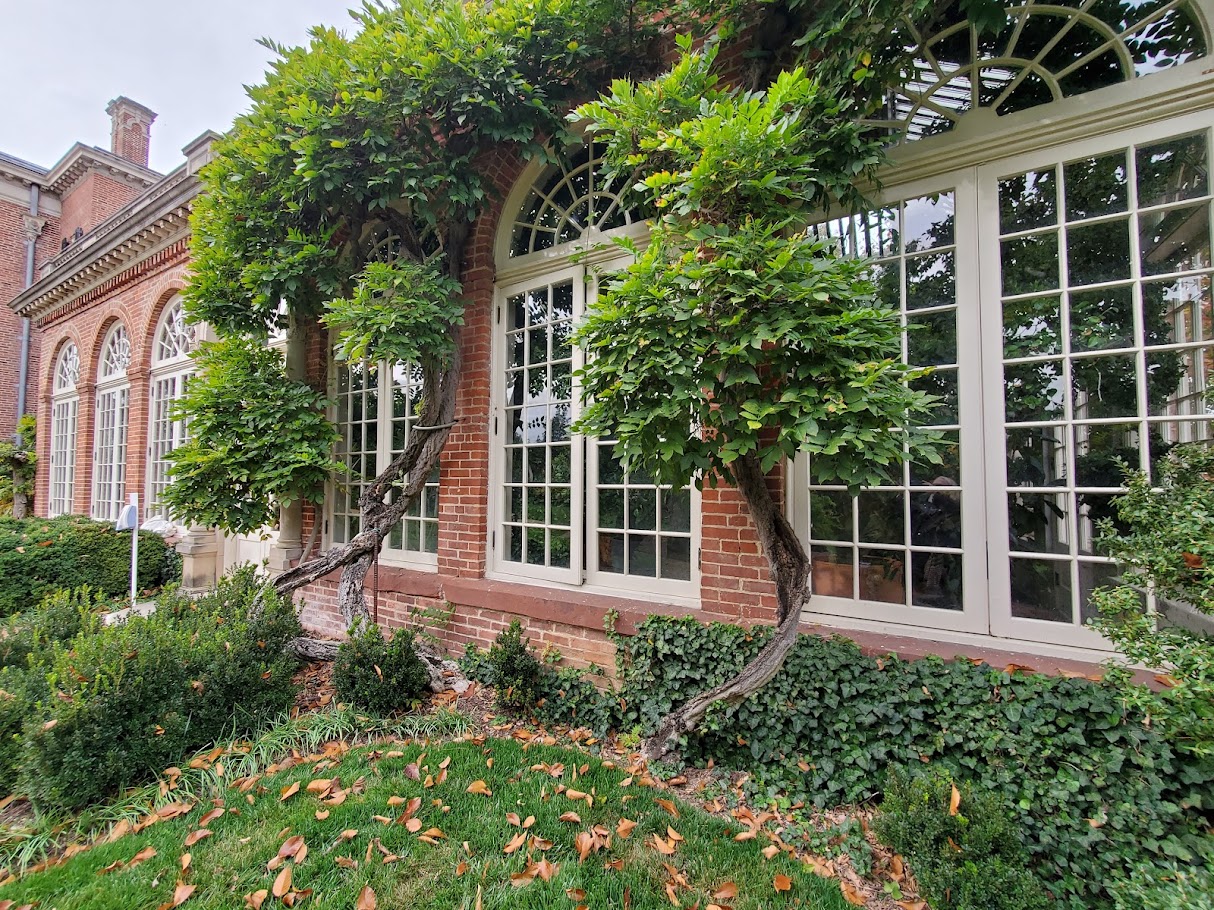 From there, the garden is simply one delight after another. Our pictures say it all …
The lower gardens are set into the slope of the hill …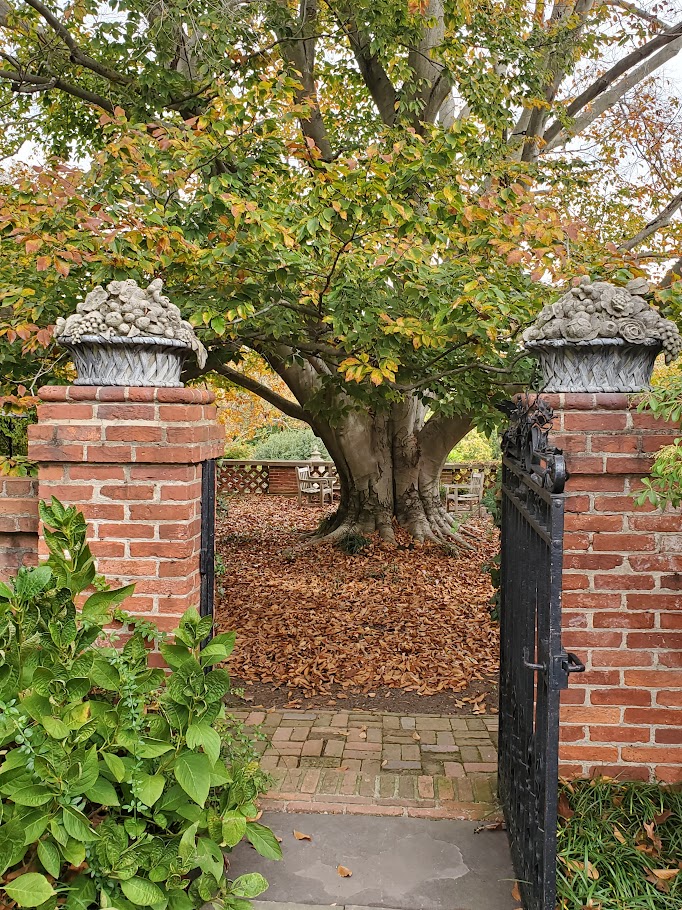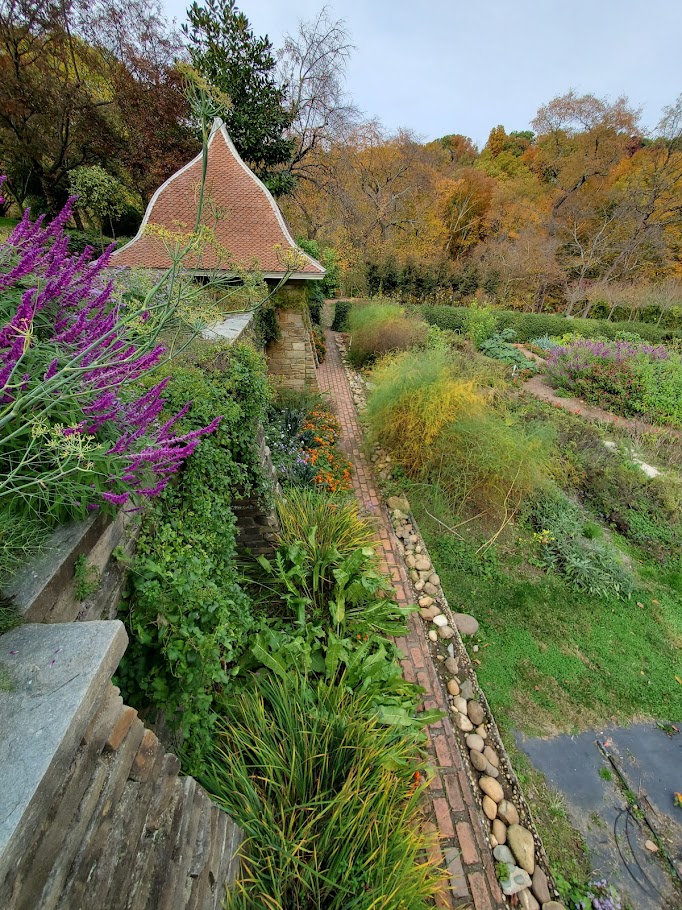 Architectural features and small structures abound …
Of course, there are fountains …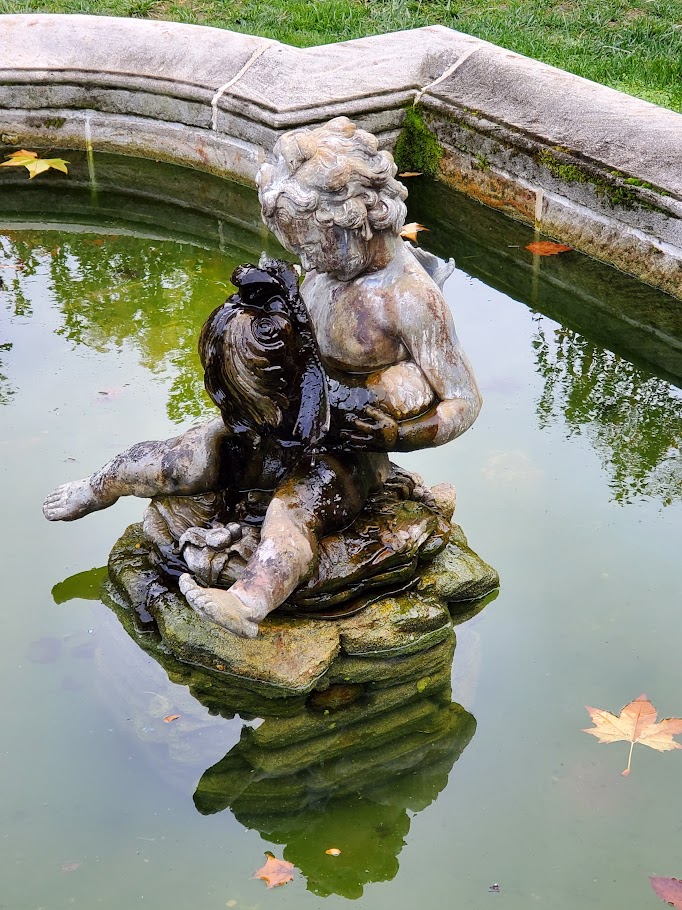 Paths and steps and terraces meander through the garden …
We visited the garden in late October so the ground was strewn with leaves and the seasonal plantings were waning into dormancy. Yet there was plenty of variety, demonstrating that even late in the year, a well-planned garden can offer a profusion of color and blooming beauty.
---
A temporary art installation called Brier Patch, by Hugh Hayden, had appeared in the garden just a few weeks before we did. There's conceptual art that is hard to fathom, and there is conceptual art that engages with layers of meaning. Happily, this installation falls into the latter category.
Brier Patch 2022 (on through May 8, 2023)
In the spring of 2009, Dumbarton Oaks inaugurated an occasional series of contemporary art installations intended to provide unexpected experiences and fresh interpretations of its remarkable gardens and collections. This installation, by artist Hugh Hayden, was commissioned by Madison Square Park Conservancy in New York City, and was first exhibited in Madison Square Park.
At first sight, we assumed that the concept was a play on the fact that wooden school desks come from trees. Taking that fact to the next step, these branches sprouting from desks would suggest that education leads to growing up strong and mighty. (And speaking of learning, we looked up "brier" and discovered that it is in fact an accepted alternate spelling of "briar"!)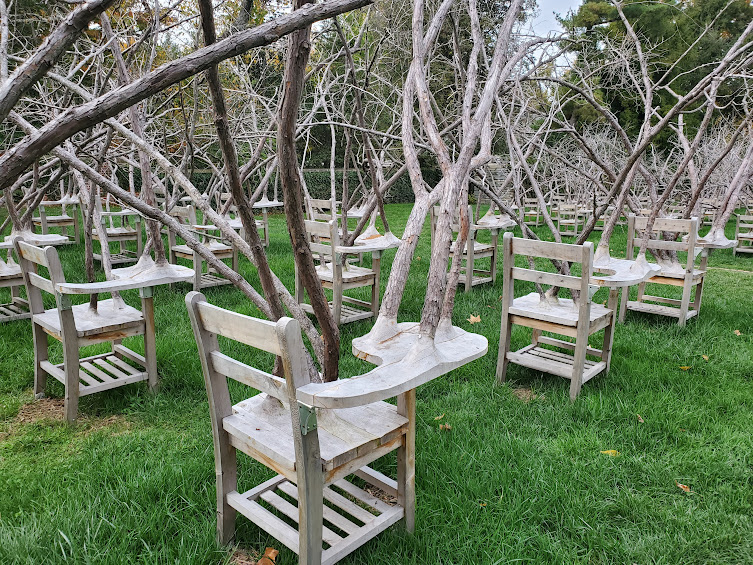 Then we read the descriptive pamphlet. The artist's explanation lifted our rather simple interpretation to unexpected dimensions.
Featuring one hundred wooden elementary-school-style desks are distributed in several groupings throughout the garden. "Seventy-five of the desks erupt with tree branches, cohering into tangled assemblages with complex and shifting meanings. The desks are set in grid arrangements, imitating classroom seating. The title of the installation evokes folklore traditions around the world, especially African, African American, and Native American, in which the brier patch is both protective and dangerous, a place both of adversity and refuge—not unlike schools themselves, given severe disparities in American education. The tangled branches can be read as a rebellion against uniformity, but also as emblems of intellectual development and incipient interpersonal connections."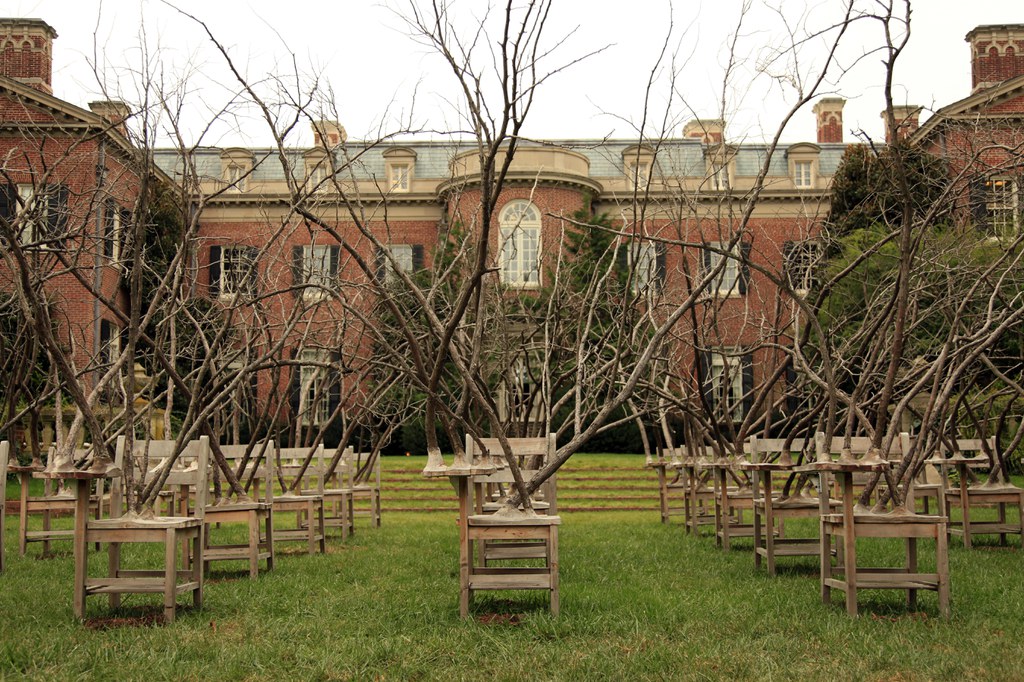 "In the Dumbarton Oaks gardens, the installation takes on other associations: histories of education in nature, of nature itself as educational, and of gardens as places of creative problem-solving. In subtle ways, it also squares off against Mediterranean traditions in the humanities, historically affirmed at Dumbarton Oaks by the gardens and, to a lesser extent, the institution's collections and scholarly programs. Brier Patch advances a vision of the humanities at once more global, vernacular, and diverse."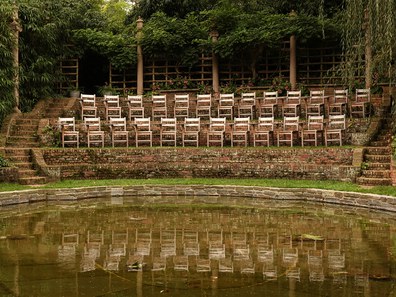 In our view, effective conceptual art makes the viewer think. Its meaning resonates. This installation did that, while the construction intrigued and the sight amused. Bravo, Hugh Hayden!
---
Hmmm … maybe it's time to plan a little trip …
Dumbarton Oaks Research Library and Collection
1703 32nd Street, NW, Georgetown, Washington DC
202-339-6400
Please check with the museum for the open hours before going. Tickets are required for visitors to the Gardens through the regular season.
You can read our blog articles about the Dumbarton Oaks Pre-Columbian Art Collection here, and the Byzantine Art Collection here.
---
Art Things Considered is an art and travel blog for art geeks, brought to you by ArtGeek.art — the only search engine that makes it easy to discover more than 1600 art museums, historic houses & artist studios, and sculpture & botanical gardens across the US.

Just go to ArtGeek.art and enter the name of a city or state to see a complete catalog of museums in the area. All in one place: descriptions, locations and links.
Use ArtGeek to plan trips and to discover hidden gem museums wherever you are or wherever you go in the US. It's free, it's easy to use, and it's fun!
© Arts Advantage Publishing, 2022