Every major city has big patches of green to relieve the hard edges of urban life. Atlanta is no exception. Smack dab in the middle of the city, about 1 mile northeast of Downtown, sitting on the edge of Midtown is Piedmont Park – noted among the city's numerous parks as the home of the Atlanta Botanical Garden.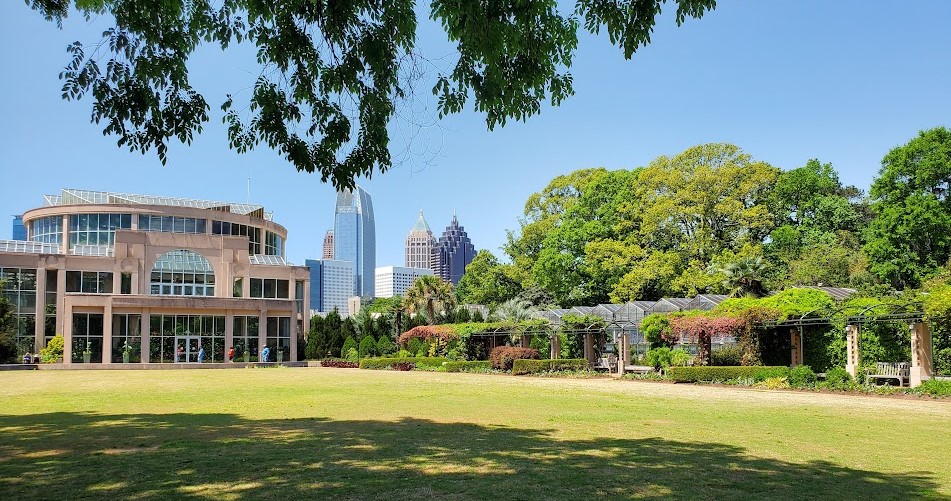 For us, rainy days are for art museums, but on perfect-weather days botanical gardens beckon.
From a small plot of display gardens in 1973, with a double-wide trailer providing office space, the Atlanta Botanical Garden has grown to cover 30 acres with world-class gardens. Widely known for its important conservation and research initiatives, the Garden also hosts international horticulture conferences, major annual sculpture exhibitions and flower shows.
Paths meander throughout the property, leading visitors to the Skyline Garden, a Parterre, a Rose Garden, the award-winning Children's Garden, and to a tranquil walled Japanese Garden. At the western end, the Fuqua Conservatory contains tropical, high-dessert, and orchid environments, and to the east the Canopy Walk connects into the serene Storza Woods. Fountains and permanent sculpture installations are dotted throughout.
---
Our recent visit to the Atlanta Botanical Garden preceded by just a few days the opening of the Origami in the Garden sculpture exhibition (May 7 – Oct 16, 2022), made up of 18 installations of nearly 70 larger-than-life metal sculptures.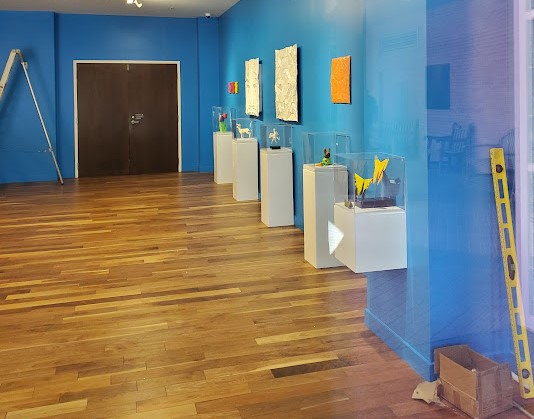 Fortunately, installation of a show of this type of large-scale art begins weeks before the official opening, so we got to see most of the huge sculptures, already planted throughout the garden.
Origami in the Garden features compositions by Santa Fe artists Jennifer and Kevin Box, as well as their collaborations with world-renowned origami artists Te Jui Fu, Beth Johnson, Michael G. LaFosse and Robert L. Lang. Elevating the ancient art of origami to new heights, some of these sculptures are more than 20 feet tall, and all are based on prototypes created with origami – one folded sheet of paper with no cuts.
---
Here's a look at what we saw at the Atlanta Botanical Garden …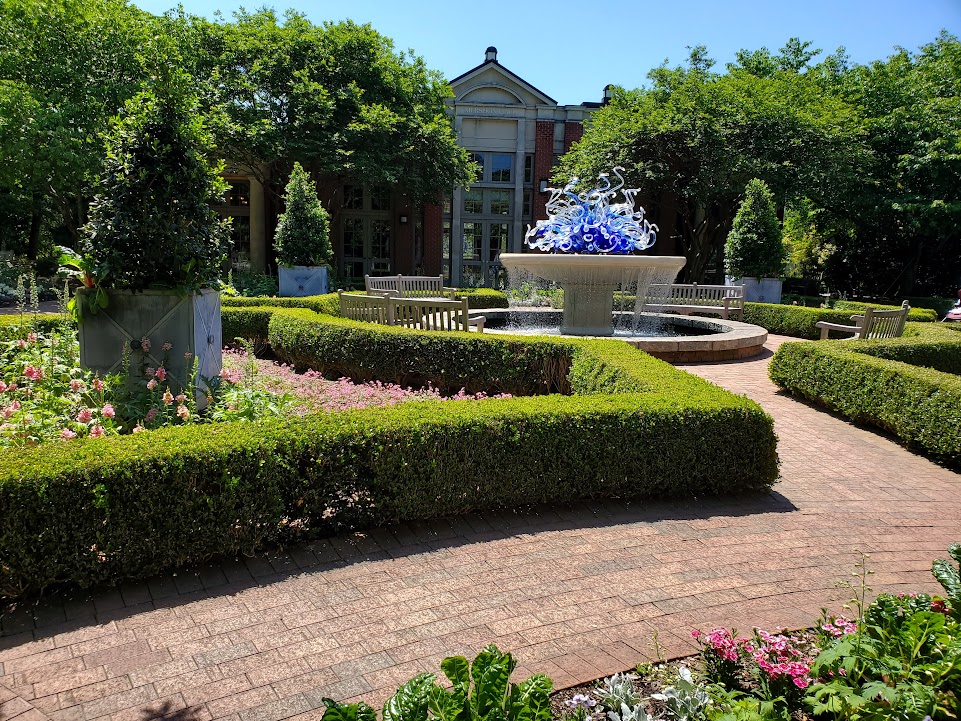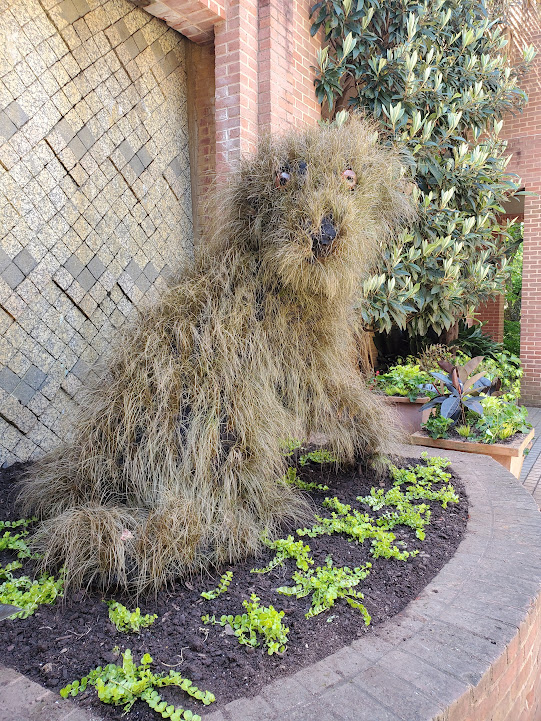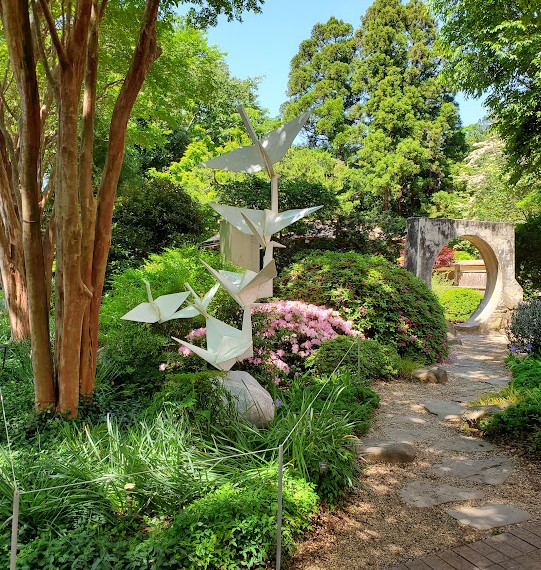 Quiet reflecting ponds, and fountains providing the visual and aural soothing effect of falling water …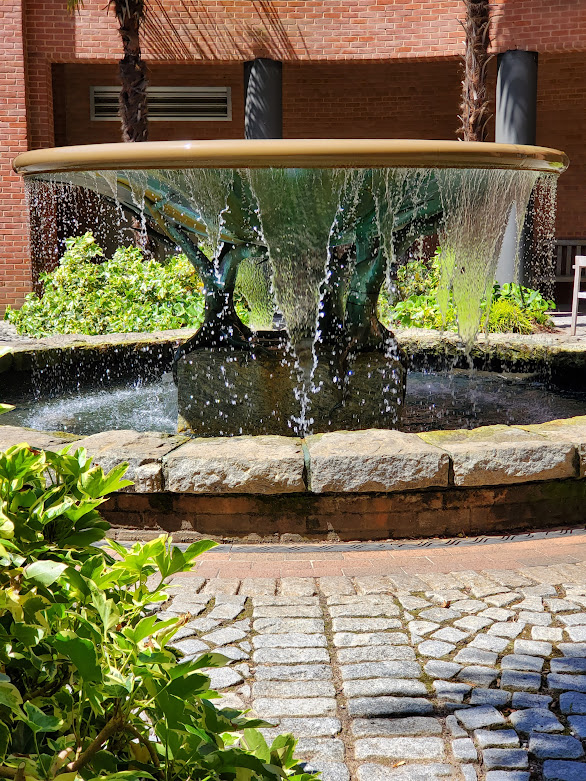 Achingly beautiful and startlingly weird exotics abound in the Conservatory buildings …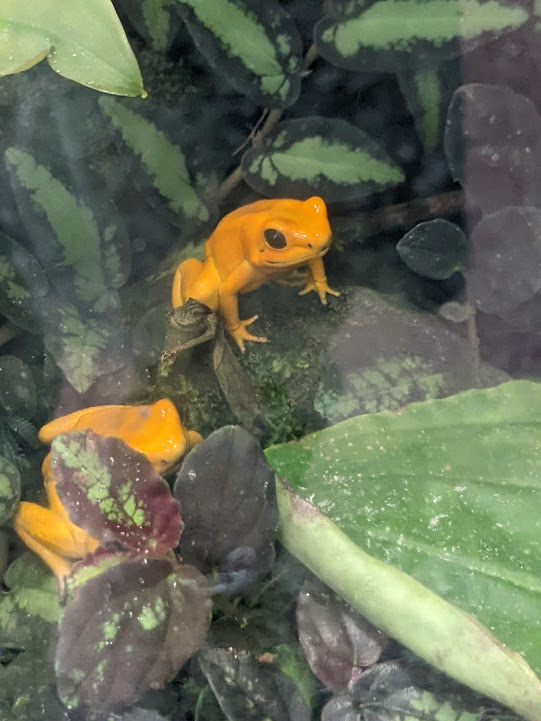 Our feet gave out before the garden did, so we will have to return. Next time we'll venture across the Canopy Walk to the section of the Garden that lies east of the entrance road. The result of a 2010 expansion project, it nearly doubled the size of the Garden.
Every day, every season, every year, things change in any garden, so a return trip to the Atlanta Botanical Garden will be full of "new and different." Something to look forward to!
---
Hmmm … isn't it time to plan a little trip?
Atlanta Botanical Garden
1345 Piedmont Ave NE, Atlanta, GA 30309
404-876-5859
The Atlanta Botanical Garden hours vary seasonally, and hours are subject to change due to private events, so it's a good idea to check before you go! The last entry each day is one hour prior to closing.
---
Art Things Considered is an art and travel blog for art geeks, brought to you by ArtGeek.art — the only search engine that makes it easy to discover more than 1600 art museums, historic houses & artist studios, and sculpture & botanical gardens across the US.

Just go to ArtGeek.art and enter the name of a city or state to see a complete catalog of museums in the area. All in one place: descriptions, locations and links.
Use ArtGeek to plan trips and to discover hidden gem museums wherever you are or wherever you go in the US. It's free, it's easy to use, and it's fun!
---
© Arts Advantage Publishing, 2022