As the world slowly, tentatively, begins to emerge from lockdown, people are wondering what the new social order will look like. A few folks are determined to hang on to their old ways, but most accept that things will be different for some time to come. The question is, "How different?"
As art geeks, we wondered about the re-opening of museums. What did Scott Stulen, Director of the Philbrook Museum of Art, mean when he said, "the museum we closed will not be the museum we reopen"?
We've looked into it, and we're happy to say that this is one beloved familiar thing that will be just as rewarding as before!
Over the past weeks, many museums stepped up their internet presence, offering digital experiences for those of us who crave regular infusions of art.  However, as engaging as some of these gallery and collection tours were, we never came across one that approached the feeling of being there.  Not everything can be shown to good effect digitally. Because different people prefer to move faster or slower, and to absorb more or less information, it's a real challenge for a digital production to hold viewers' attention. And certainly, the overall effect of the charged atmosphere and soaring museum spaces is hard to capture. So, we're aching to spend a few hours roaming the galleries of our favorite art museums.
We're ready to get back up on the horse …!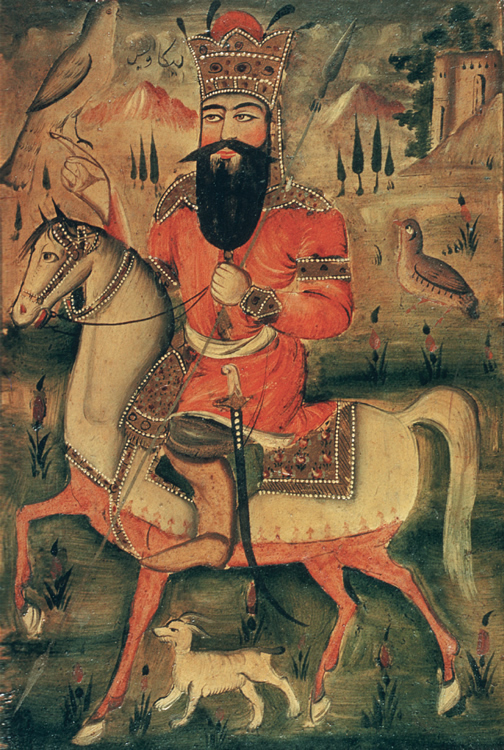 Depending on the location of a museum, the reopening date will be determined, first, by local and state consent.  But even then, not all museums will rush to invite the public back in.
Many of those that have outdoor areas intend to open those initially, while they continue working to ensure that new systems for the welfare of both staff and visitors are well in hand. 
For example, Crystal Bridges Museum of American Art in Bentonville, AR doesn't anticipate reopening until sometime in June. Until then, though, the 120-acre grounds are open and the museum is offering self-guided hikes along 5 miles of trails and self-guided tours of its outdoor sculptures.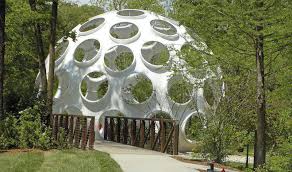 Even after the main buildings are opened, the small on-site Frank Lloyd Wright house and a Yayoi Kusama mirrored-room installation will remain closed indefinitely, because "they're so tight," according to museum director Rod Bigelow.
A number of associations are helping museums build flexible reopening plans, including the Association of Art Museum Directors,  the International Committee for Museums and Collections of Modern Art, and the American Alliance of Museums. Progressive steps will be taken to restore regular operations over time.
The plans include considerations like cleaning protocols, limiting person-to-person contact, controlling the number of visitors, and restricting access to certain areas of the museum. Some museums intend to check staff-members temperatures daily – and at least one is even considering scanning each visitor's temperature.
What will these procedural changes mean to visitors? We've sorted through some of the precautions you may encounter.
---
Virtually every museum is working on ways to limit the number of visitors to ensure social distancing.
For example, the Cleveland Museum of Art is planning to reopen with limited admission of no more than 500 a day, initially.
The Virginia Museum of Fine Arts has developed an algorithm to determine how many people can be safely accommodated in the "Treasures of Ancient Egypt: Sunken Cities" exhibition. According to Museum Director Alex Nyerges, the previously-typical 400 people per hour who passed through the galleries will be limited to 1/3 of that volume, or 130 visitors per hour.
A silver lining in this is that the experience of going to an art museum will harken back to the days before museums got crowded. Over the past couple of decades widespread efforts were made to appeal to a much broader audience, which led to greatly increased museum attendance. Happily, audience diversity isn't likely to shrink, but the number of visitors will be more evenly distributed.
Another plus is that many museums are very spacious, making social distancing feasible. And because art geeks are used to quietly wandering through the galleries under the watchful eyes of guards, some of the new protocols may not be particularly noticeable.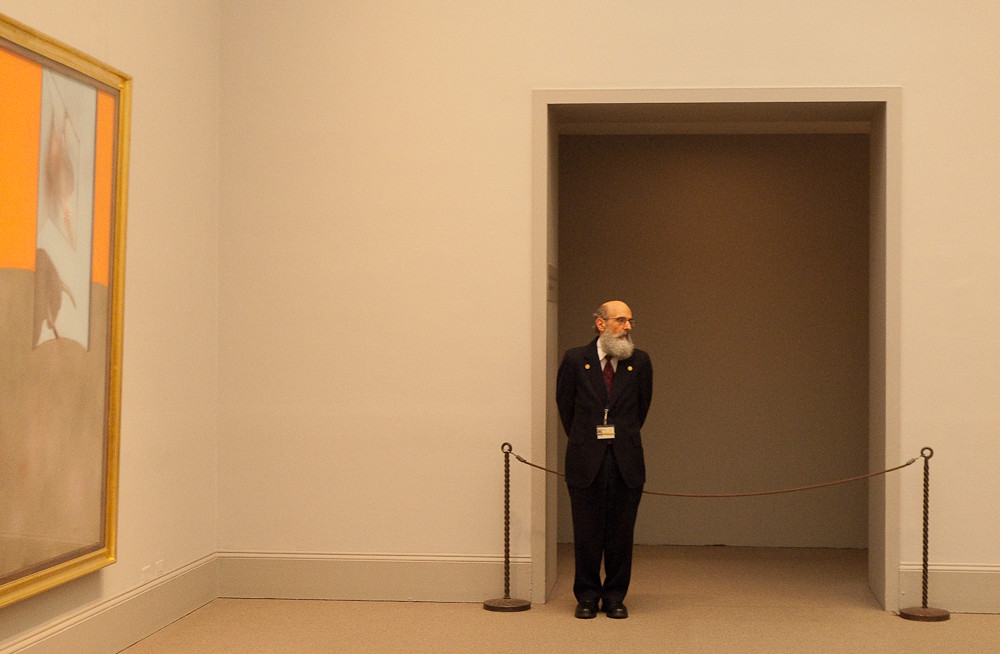 One mechanism to achieve social distancing will be to sell time-slot tickets. This is something major museums have done for popular special exhibitions, but now we may see regular admission tickets managed this way as well. Even venues that usually offer free entry may introduce ticketed entry with time slots to avoid crowds.  
Taking a cue from Whole Foods' and other stores, some museums are considering offering special hours just for seniors and the disabled. For example, the first two hours on specific days might be reserved for those over a certain age.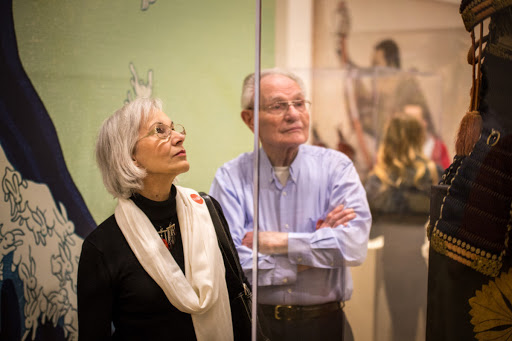 Signage may establish one-way flow through the museum and within galleries.
We've heard of one museum in Paris that — at least for the time being — is keeping its bathrooms closed to visitors, directing them to public toilets down the street. We don't expect that precaution to catch on in the US, but restrooms are tricky.
Traffic bottlenecks like coat checks, gift shops and stairs are a concern.  A spokesperson for a group of New York museum people who meet online weekly said they are taking cues from the retail and real-estate industries about steering crowds safely through bottlenecks. Elevator use may be restricted. Some gift shops simply won't open for a while, others will limit the number of shoppers in the space at one time.  (Expect to see art-themed face masks prominently displayed in those that do open!)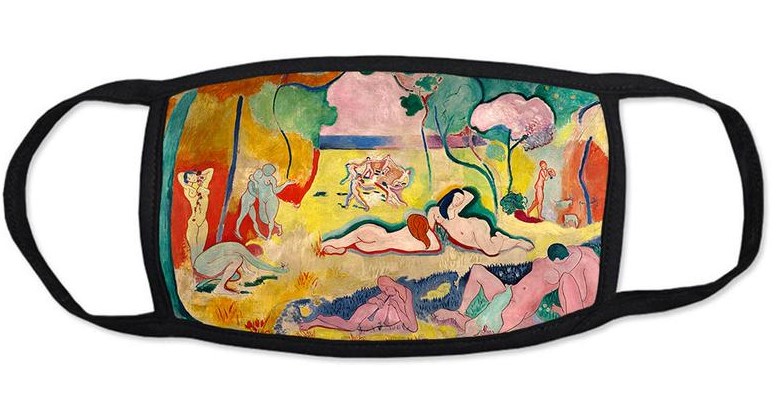 Purchasing tickets in advance on-line will become a common requirement, often using smartphone scannable-code technology. In fact, as many transactions a possible will be converted to "touch-free." Cash payment for ticketing, retail and food-service may now be a thing of the past, giving way to credit-card-only transactions.
Hand sanitizer stations will be ubiquitous.
In some cases, interior and exterior doors are being converted to hands-free entry.
The San Antonio Museum of Art is installing "salad bar" plexiglass panels in front of admissions desks, and others are likely to do the same. Many will require staff to wear masks, and visitors should expect to be required to wear a mask as well.  Some museums plan to make masks available; the Virginia Museum of Fine Arts, for example, has ordered hundreds of thousands of masks to hand out.
Audio-guide equipment will no longer be available. Instead, visitors will be directed to download an information app to their own mobile phones. (Remember to charge your device before you go!)
Some museums may follow the example of the Los Angeles County Museum of Art which is removing wall labels so people won't cluster around them. Instead the information will be provided on a mobile app.
Whereas cleaning and sanitation used to be primarily an "after hours" activity, cleaning crews will now be seen plying their trade throughout the day.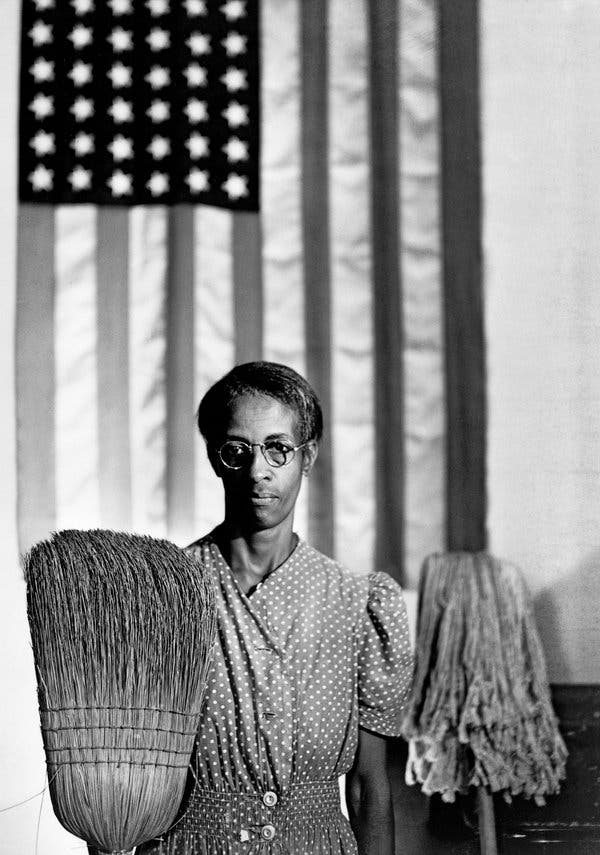 What will be lost?
Besides the demise of audio-guide devices, a few other things we've come to expect in museums will – at least in the foreseeable future – have gone away.
Interactive exhibitions and touchable information resources will have been removed, re-designed or closed off. For example, the Oakland Museum of California has identified 178 "high-touch" elements across its exhibits, from touch-screens to make-and-take crafting stations in a new children's area. None of these will be available when the museum reopens.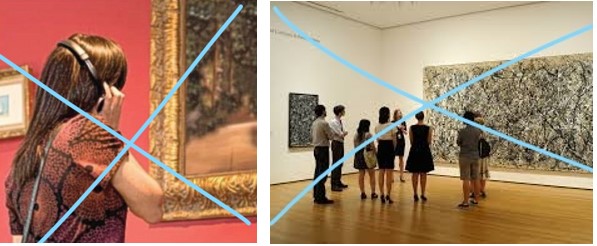 Docent-led guided tours will be back, eventually, but will be noticeably absent in the early days. Family events, educational programming, and galas – gone.
—-
Just as the COVID-19 lockdown hurt retailers and other for-profit businesses, large and small, so too are museums across the nation reeling from the hit.
According to the American Alliance of Museums, America's museums have been losing $33 million a day during the lockdown. In a statement to Congress in March, the AAM said that nearly a third of U.S. museums, mainly in small and rural areas, might close if they don't receive aid. In fact, on April 3rd, the Indianapolis Contemporary announced that has been forced to cease operating.
After months of closure, making the decision to re-open isn't as easy as it might at first appear. With entry fees and gift shop revenue greatly decreased, restaurant seating reduced to 25%, and no income from special programs, museums need to consider the relative costs of being open with lower income than usual, or staying closed, with little or no income but fewer expenses.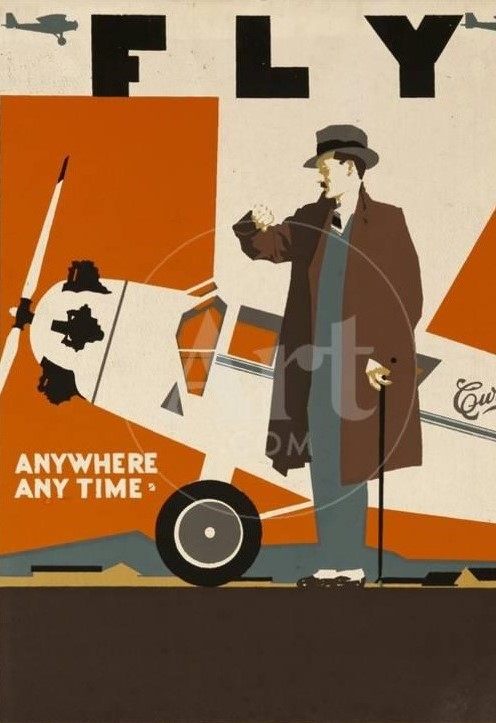 With travel and tourism likely to be impacted for some time to come, we can expect some museums to think more about appealing locally, focusing on providing for the interests of their immediate audience.
Constrained finances mean we can expect to see more exhibitions that draw on permanent collections, and fewer large-scale shared and travelling exhibitions. 
Besides the financial, there is the personal. We immediately think with compassion for those who have lost their jobs. But think, too, of the curator who has spent years developing a once-in-a-lifetime exhibition that may now never see the light of day. Arranging for the loan of works from wide-ranging museum and private collections — all to come together for a specific period of time — can take years. Often, it's not possible to postpone an exhibition because of crowded schedules, and the incremental cost of insurance and loans can be prohibitive.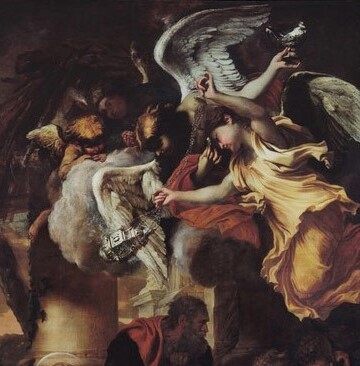 In the case of A Superb Baroque: Art in Genoa, 1600–1750, the transport of artwork from Rome and Genoa to the US was thwarted. Originally scheduled to run from May 3 to August 16 at the National Gallery of Art in DC, it has been postponed to an unspecified date in the future.
Many exhibitions will close as scheduled, having been seen by few to none. On the bright side, though, are exhibitions like Visions of the Hispanic World: Treasures from the Hispanic Society Museum & Library at Museum of Fine Arts, Houston. Originally scheduled to close at the end of this May, it has been extended through Sept. 7.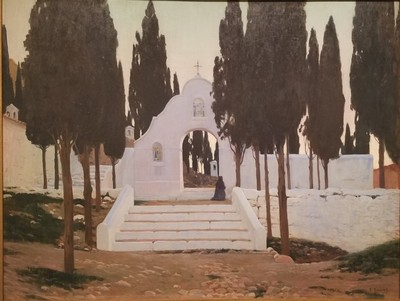 Many of the current exhibitions at New York's Metropolitan Museum of Art are to be extended, with their new closing dates "to be announced".
Museums in hard-hit cities like New York, Baltimore and Los Angeles say they don't expect to open until late summer or early fall, whereas the Briscoe Western Art Museum in San Antonio TX will open to the public on May 23rd. The Cleveland Museum of Art is planning to reopen June 30, although their upcoming exhibition schedule has been altered, including the postponement of Picasso and Paper which had been scheduled to start next week. The Perez Art Museum in Miami is aiming for Sept 1.
Although the Governor of CA has given the okay for outdoor museums to reopen in some parts of the state, even the gardens at The Huntington in San Marino remain closed.  
We hardly need to say this, but — now more than ever — it will be important to check with any museum before you go, to be sure you won't be disappointed. Keep in mind that not all their websites will have been updated, so don't assume that everything you read still applies!  
Every individual museum page on ArtGeek.art includes the phone number and a link to the museum website. (Note that, here too, listed exhibition dates may not have been modified to reflect the new reality.)
There is no single approach to re-entry among states since the virus has impacted them – and areas within them — in different ways. Museum openings are tied to state and local regulations and recommendations, and these are still very much in flux. Elsewhere in the world some museums have opened, only to be closed again in short order.
Here is a look, as of May 14th, at when stay-at-home orders will be lifted, what each state's reopening plan looks like, and what phase each state is in in terms of reopening. See what's what where you are, and then hie thee to a museum.
Spending a pocket of time in a museum will surely make you feel as though things are beginning to get back to normal.
---
Art Things Considered is an art and travel blog for art geeks, brought to you by ArtGeek.art — the only search engine that makes it easy to discover more than 1300 art museums, historic houses & artist studios, and sculpture & botanical gardens across the US.

Just enter the name of a city or state to see a complete catalog of museums in the area. All in one place: descriptions, locations and links.
Use ArtGeek to plan trips, to discover hidden gem museums, and to find temporary art exhibitions that have special appeal to you — — wherever you are or wherever you go in the US. It's free, it's easy to use, and it's fun!