Located in Loch Haven Cultural Park, a short walk from the Orlando Museum of Art and just minutes from downtown, the Mennello Museum of American Art is an engaging small museum set with a lovely view over Lake Formosa. In it's front yard is an extraordinary 350-year-old sprawling live oak, dripping with Spanish moss. Called "The Mayor," the tree has been certified as having been living there when the US Constitution was signed!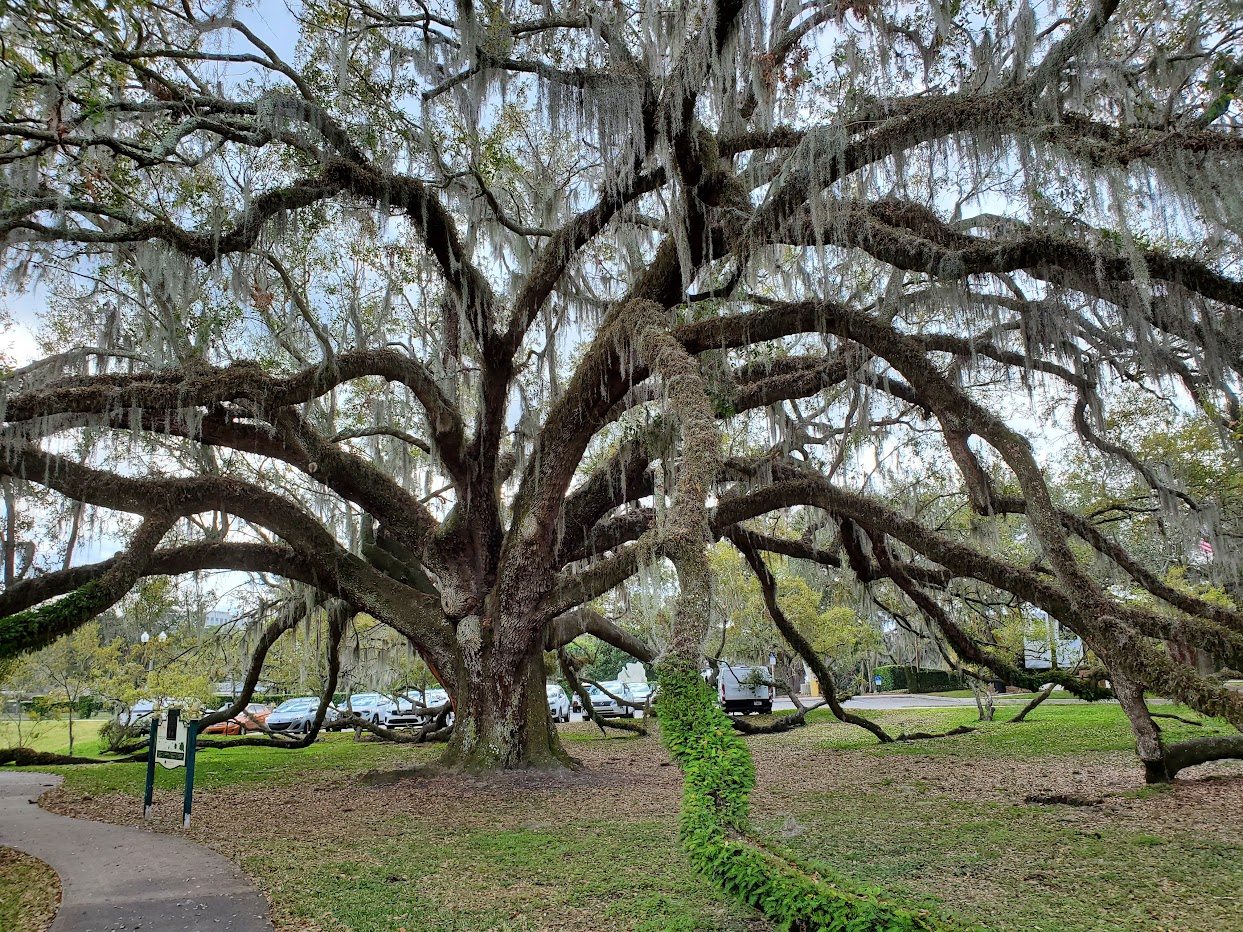 Sculpture is interspersed among beautiful trees and on the lawn bordering the lake. Featured are two large-scale works by American sculptor Alice Aycock, Waltzing Matilda and Twin Vortexes — both on long-term loan — as well as numerous smaller works. The sculpture garden is always open.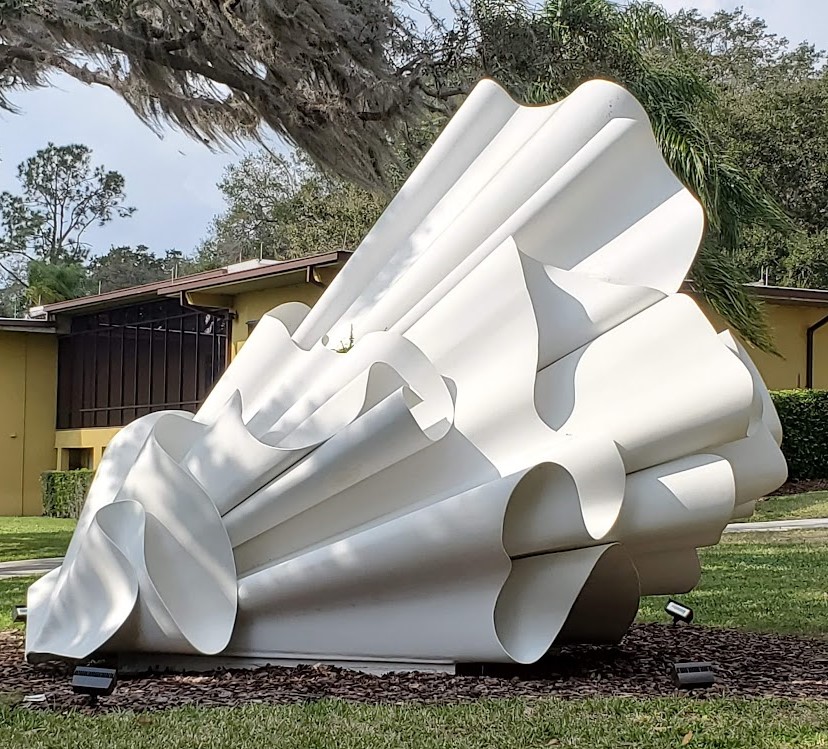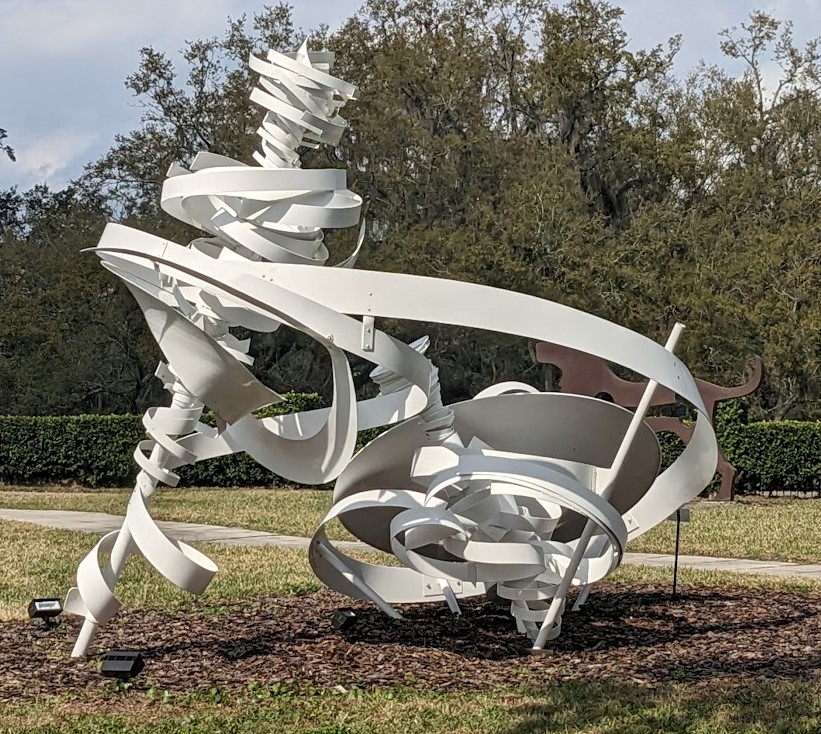 The Mennello has multiple gallery spaces to showcase it's own permanent collection, as well as maintaining an ongoing program of special changing exhibitions featuring American art of all genres and time periods, including original as well as traveling shows.
One sizeable gallery is dedicated to the work of self-taught artist Earl Cunningham, considered one of the premier folk artists in the history of American art. This is notable because it's quite possible that it was only Marilyn Mennello's advocacy of Cunningham's work that prevented him from falling into obscurity. The Mennello Museum holds the largest collection of his work in the nation. Read our review of the Earl Cunningham collection here.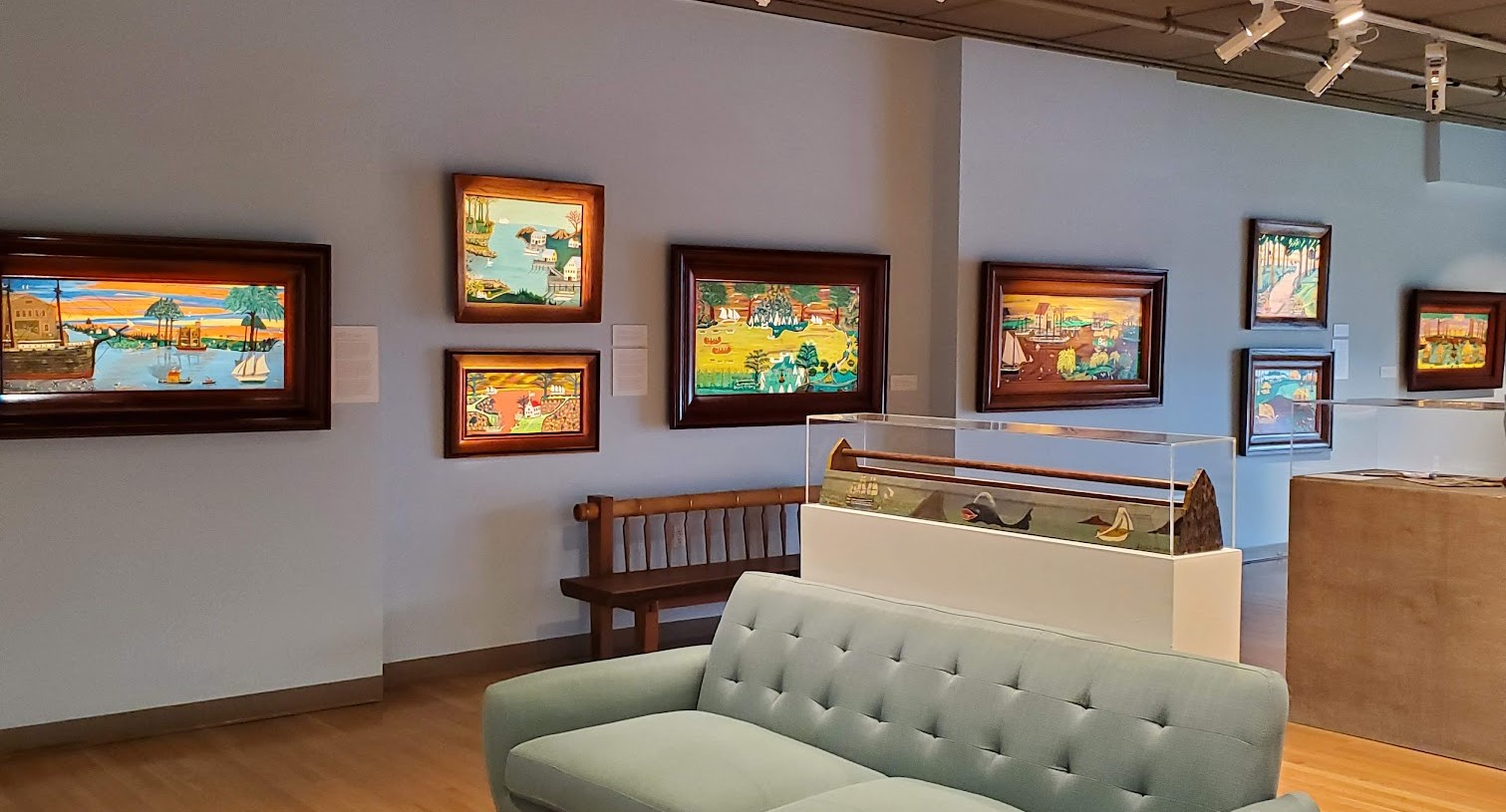 The original Museum was called the Mennello Museum of American Folk Art and was dedicated to the display of Cunningham's work. Later, Marilyn and Michael Mennello expanded and renamed the museum, to widen the scope to include all the American art forms that they admired and collected — but Earl Cunningham retains pride of place.
---
In another gallery, a small selection of American paintings from the first half of the 20th century is displayed. Works range from the gentle impressionism of Karl J. Anderson's The Green Pitcher (1913) and Pauline Lennards Palmer's The Dressing Room (1907), to the rawness of Roof Chats (1944-1950) by the Ashcan School's John Sloan. We were particularly delighted by the light in Lydia Field Emmet's radiant Goldfish, A Portrait of Roland and Peter Hazard (1921).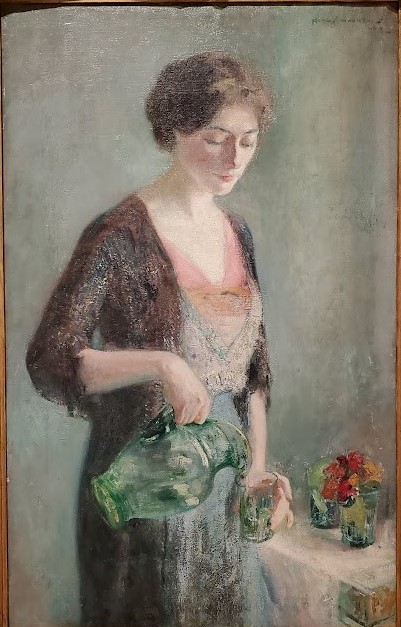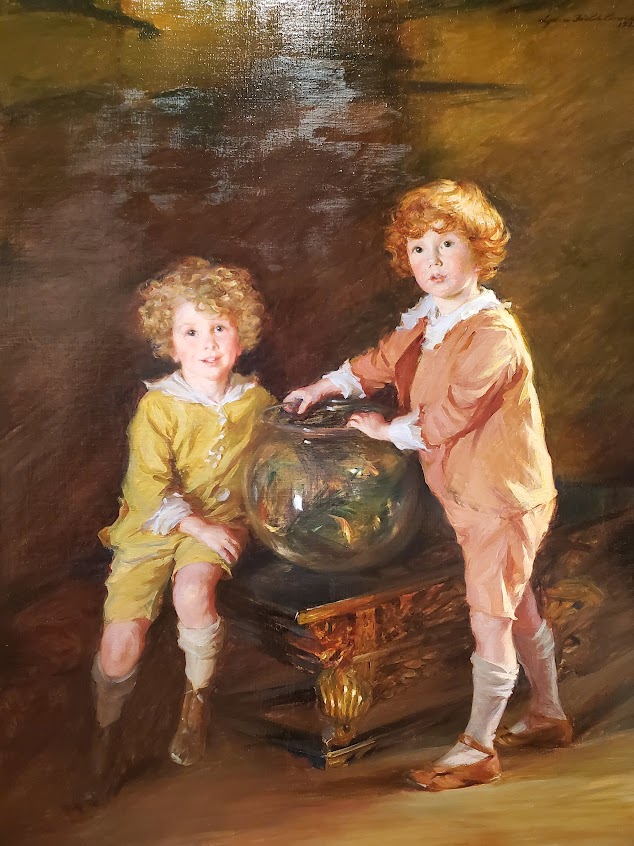 ---
In Conversation: Will Wilson and Edward Curtis
on through Feb 12, 2023

The special exhibition that was on view when we visited was curated as a dialog between the photographs of early-20th century photographer, Edward Curtis, and 21st century Diné (Navajo) photographer, Will Wilson.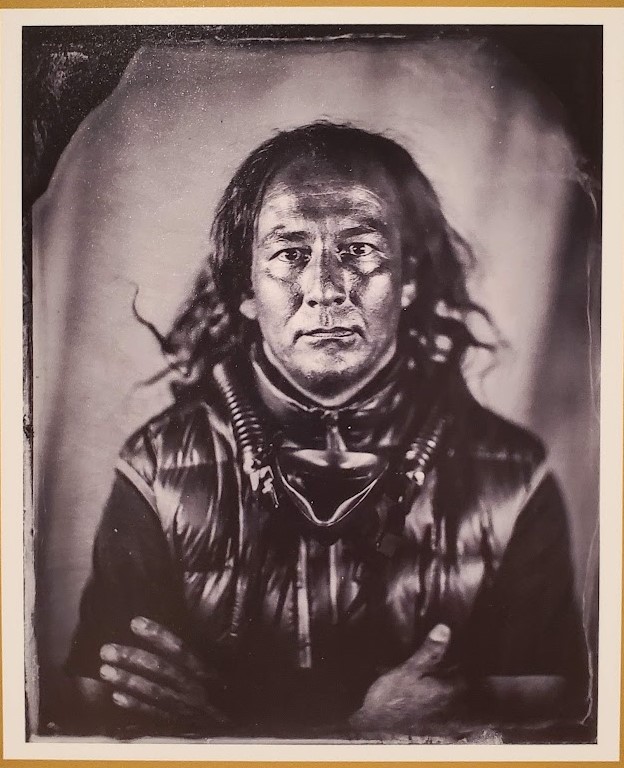 We're all familiar with the photographs Curtis took of Native American peoples as he traveled throughout the western United States between 1907 and 1930. This exhibition allowed us to become familiar with the work of Will Wilson who presents an authentic, contemporary view of Indigenous culture, using historical photographic techniques.
"People don't want to deal with the traumatic reality of history (…)" Wilson has said. Referring to Curtis' photographs, he continued, "They'd rather see these noble, beautiful images of a 'better time.' I want to make the case that we're still here doing interesting and important things." And he does make his case! Read our review of the Wilson and Curtis exhibition here.
---
Affiliated with the City of Orlando, the Mennello draws from the City's Permanent Collection which holds more than 900 pieces including paintings, sculptures, photographs, tapestries and mixed media. Exhibitions coming soon include Impression/Reality (February 24 – June 11, 2023) showcasing 34 paintings and 3 works on paper by the most celebrated artists of the early 20th century in the US, and Anila Quayyum Agha: To Transpose Light (June 23 – September 24, 2023). Anila Quayyum Agha is a Pakistani-American artist whose intricate work draws on the Islamic traditions of her youth in Lahore.
The Mennello Museum of American Art is a bite-size museum that warrants a slot in your itinerary when visiting the Orlando area.
---
Hmmm … maybe it's time to plan a little trip …
Mennello Museum of American Art
900 East Princeton Street, Orlando, FL
407-246-4278
---
Art Things Considered is an art and travel blog for art geeks, brought to you by ArtGeek.art — the only search engine that makes it easy to discover almost 1700 art museums, historic houses & artist studios, and sculpture & botanical gardens across the US.

Just go to ArtGeek.art and enter the name of a city or state to see a complete interactive catalog of museums in the area. All in one place: descriptions, locations and links.
Use ArtGeek to plan trips and to discover hidden gem museums wherever you are or wherever you go in the US. It's free, it's easy to use, and it's fun!
© Arts Advantage Publishing, 2023