A perfect pairing … Ansel Adams and Clyde Butcher! Whether seen individually or exhibited together, the black and white photographic images of both men underscore that this land is unique and glorious, inspiring us to believe in the importance of preserving nature's places of spiritual sanctuary.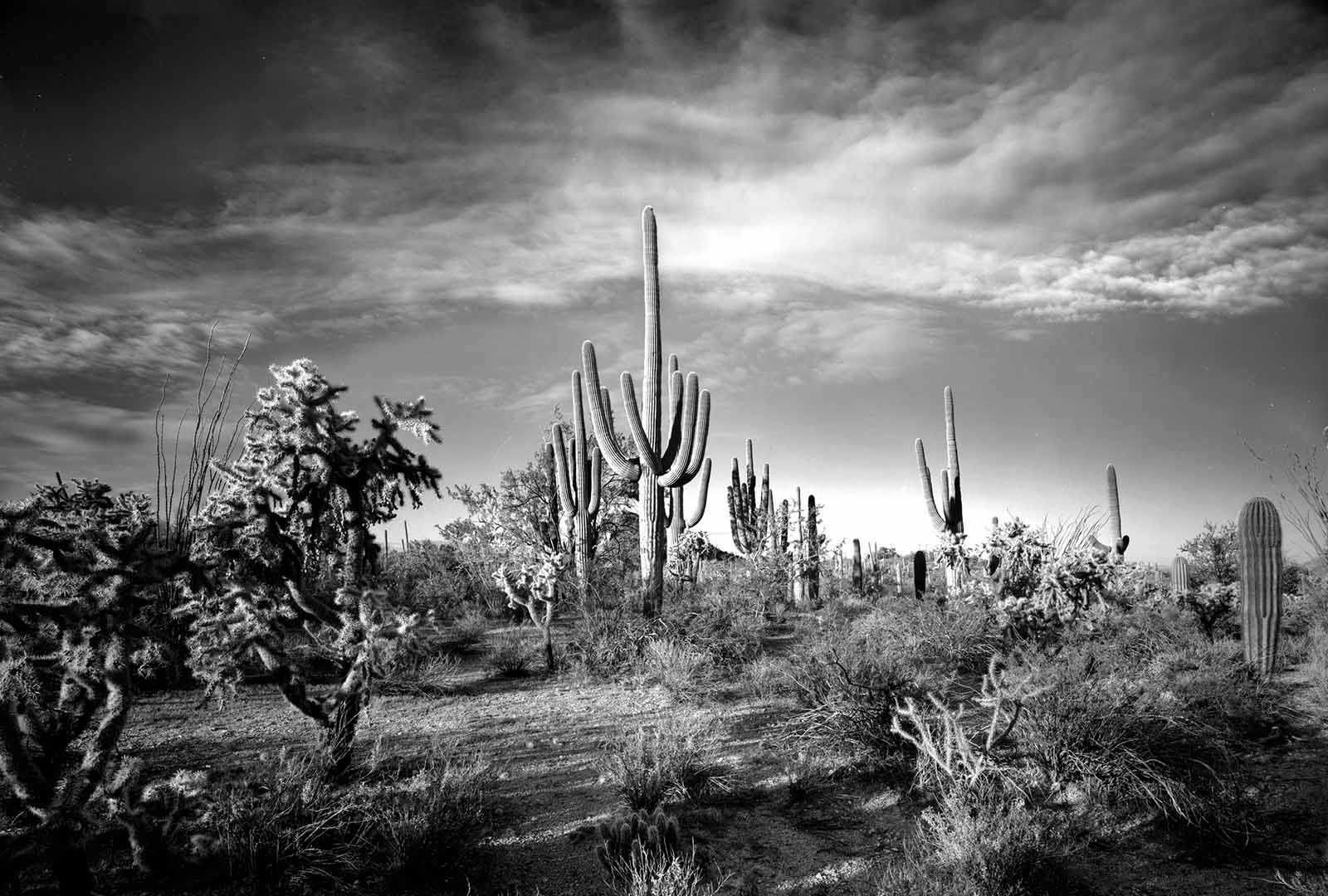 Two exhibitions, mounted together, CLYDE BUTCHER: AMERICA THE BEAUTIFUL and ANSEL ADAMS: THE MASTERWORKS, are running concurrently through July 31, 2022 at the James Museum of Western and Wildlife Art in St. Petersburg FL.
The Ansel Adams exhibition includes 32 black and white gelatin silver prints, spanning four decades of his iconic photography. The Masterworks showcases the skill and talent through which Ansel Adams captured the majesty of National Parks, the unique peoples of New Mexico and the ever-changing landscapes of America.
Ansel Adams' (1902-1984) is arguably the leading figure in the history of landscape photography, and his work is widely known. Clyde Butcher (1942- ), on the other hand, is an acclaimed photographer of the great outdoors who also deserves to be a household name. So, Butcher is our focus here.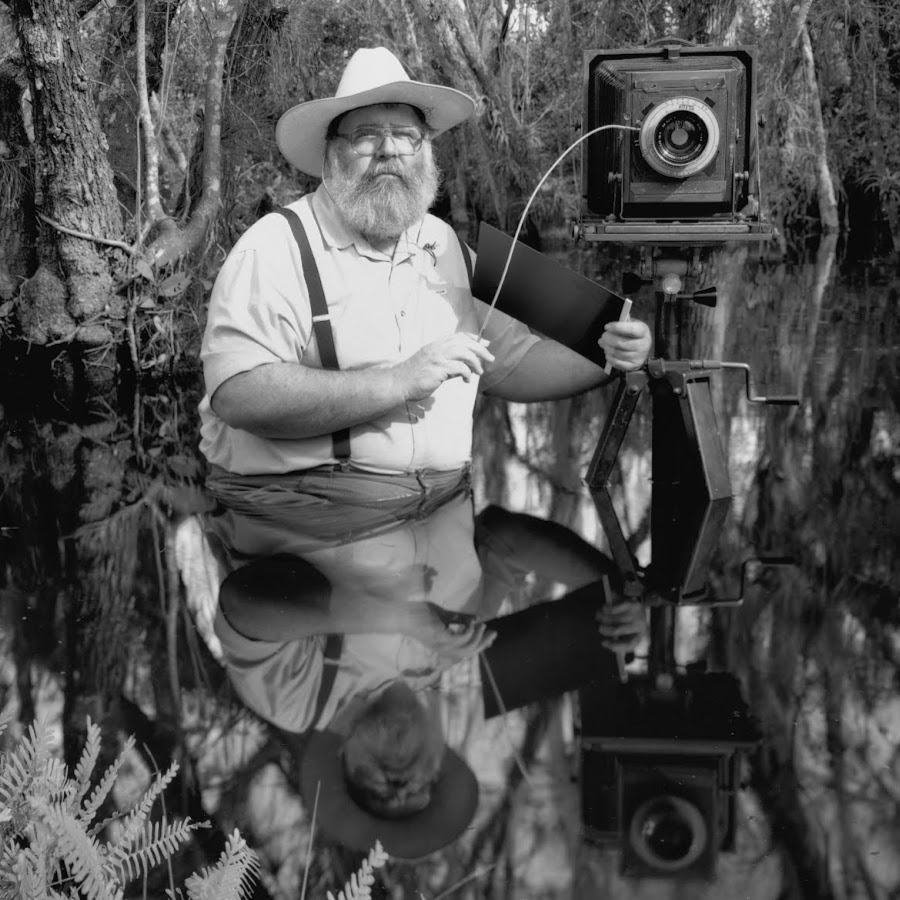 Clyde Butcher has been documenting the glory of the American landscape for 50 years. His photographs reveal wild and natural places where few humans have ventured, with images capturing remarkable solitude and wonder. His large-scale dramatic images are widely considered to be an important artistic expression of what we have, and what we might lose if we do not protect our environment.
Driven by a devastating personal loss, Butcher fled to the wilderness in hopes of regaining his equilibrium, "The mysterious spiritual experience of being close to nature helped restore my soul," he says. For Clyde Butcher, wilderness is a spiritual necessity.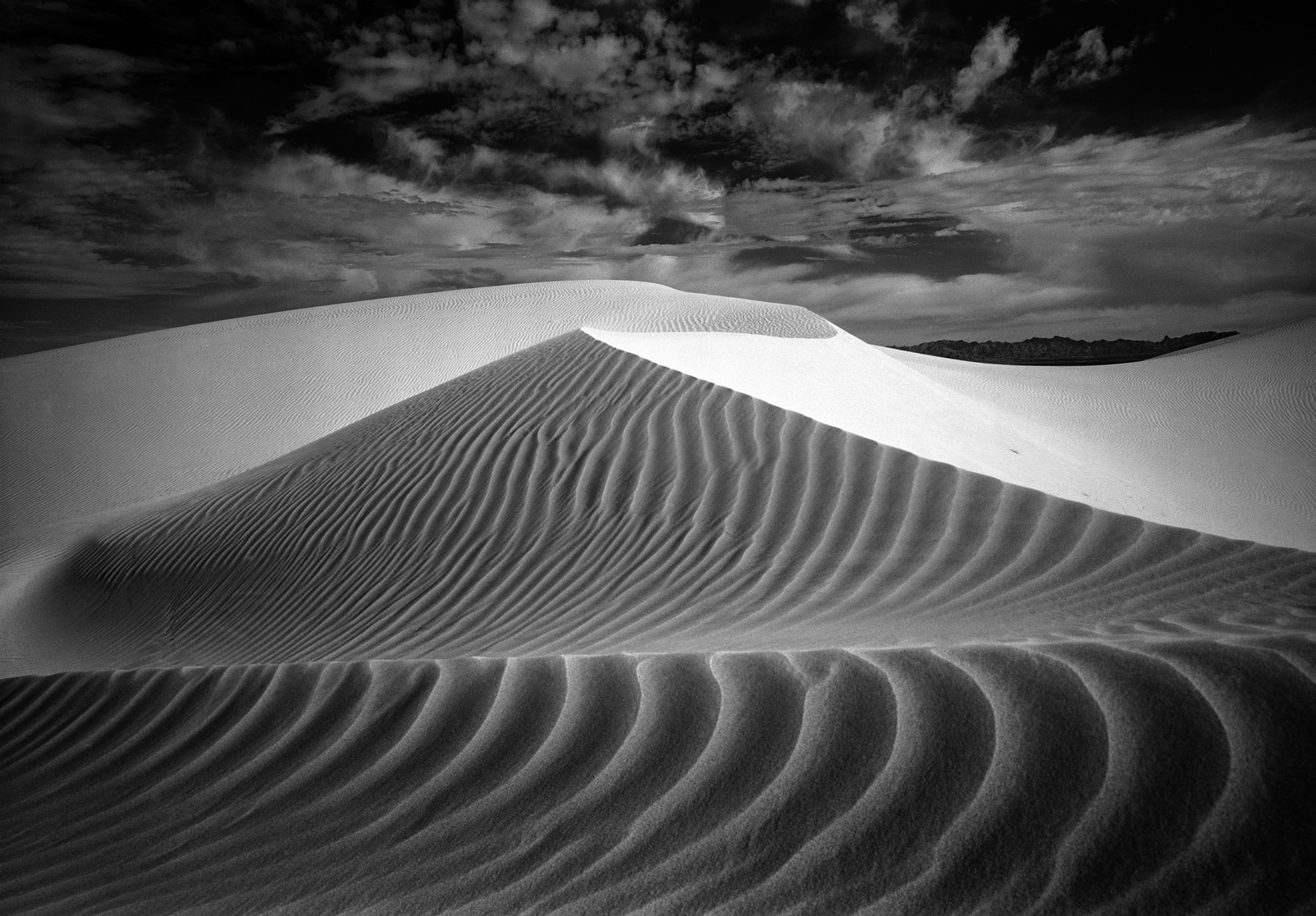 A charming aspect of this exhibition is that virtually every image is accompanied by Butcher's thoughts about it, or a story about how the shot came to be. Seldom, going through an exhibition, do I read all the adjacent text.  Here I did.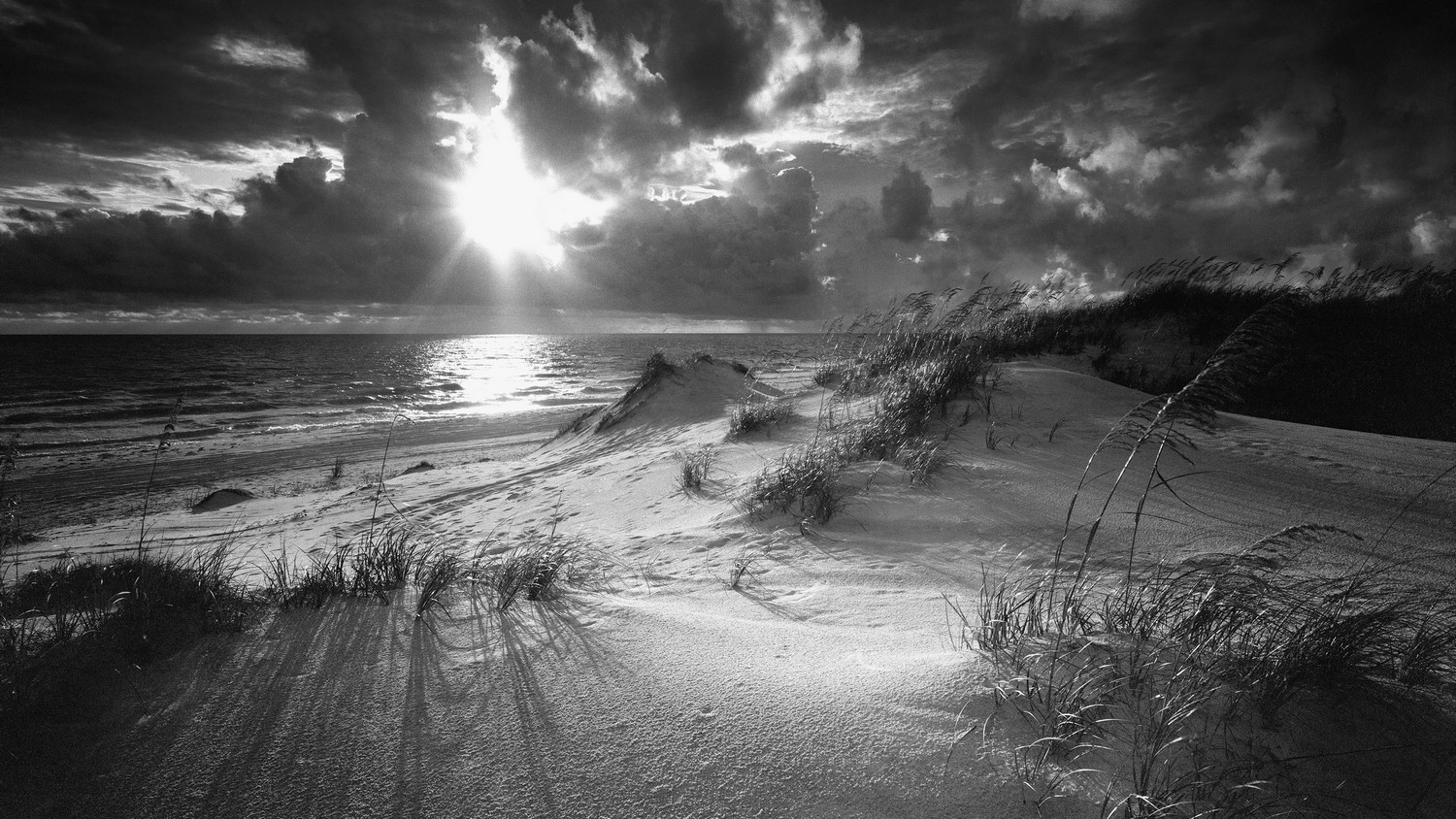 I was captivated by the very first image I saw in the Butcher exhibit, Dunes. And I knew I was in for a treat when I read the accompanying text: "I had heard about the beautiful sand dunes in the Panhandle of Florida, so I decided to go photograph them. When I arrived, the weather was overcast. Every day for a week I went out to the dunes, set up my camera, and waited for the light to be right, but the weather didn't cooperate. Finally, on the last day I was there, the sun broke through the clouds just long enough for me to shoot one piece of film."
---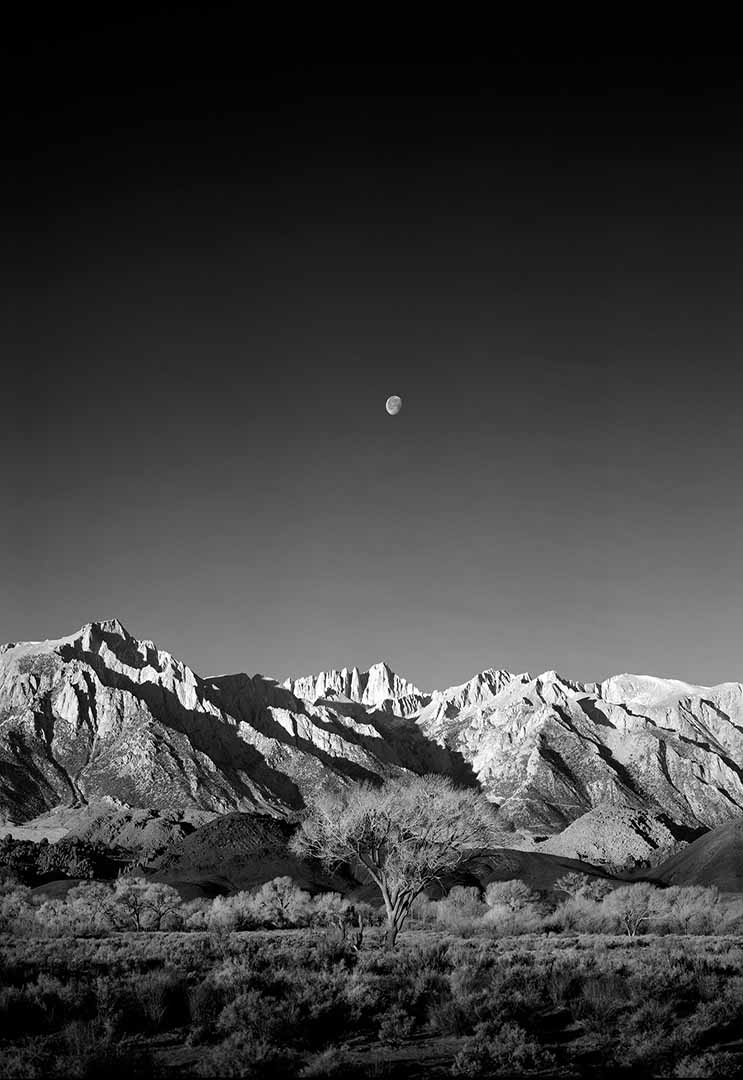 Butcher's unique technique enables him to capture a breathtaking amount of detail within his images. He shoots with an 8 x 10 inch wooden large-format view camera from the 1940s, creating an extraordinary depth of field through a synthesis of wide-angled lenses and a small lens opening. His large negatives, combined with orange and blue filters and a longer-than-average exposure time–up to ten minutes–allow for clarity and incredible detail within his compositions. Armed with this cumbersome equipment, he follows the light, endeavoring to capture the most spiritually resonant moment.
Butcher is known nationally as an avid conservationist who uses his art to help preserve America's environment. His most recent projects include work for Rocky Mountain National Part, Delaware Water Gap National Recreation Area, Audubon Society, The Nature Conservancy, Wilderness Society, Everglades National Park and many other environmental organizations in the state of Florida where he lives. He has been honored by innumerable organizations, including the Sierra Club, which has given him the Ansel Adams Conservation Award, and Public Broadcasting in an award-winning half-hour documentary of his work.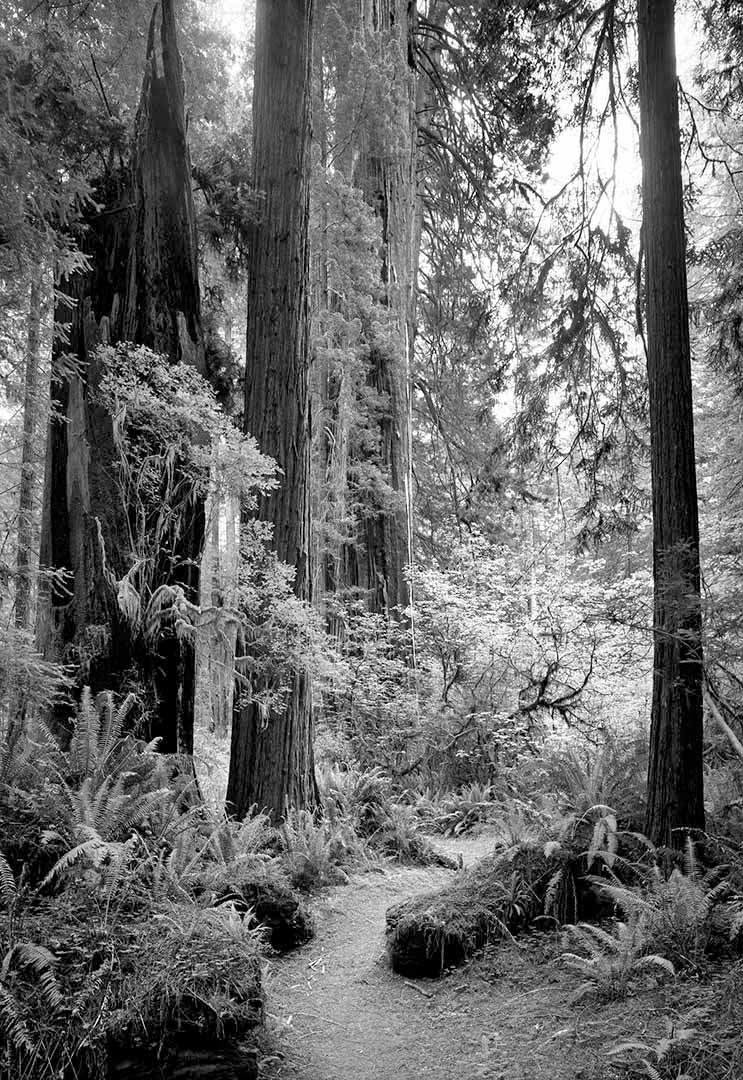 Through his art form, photography, Butcher aims "to show people that there is unity between all undisturbed natural places, whether a peak of a renowned mountain range or a stream-bed in an urban watershed."
---
Hmmm … maybe it's time to plan a little trip …
CLYDE BUTCHER: AMERICA THE BEAUTIFUL
on through July 31, 2022
James Museum of Western & Wildlife Art
150 Central Avenue, St. Petersburg, FL
727-892-4200
---
Featured header image: Angel Oak, Johns Island, South Carolina
---
Art Things Considered is an art and travel blog for art geeks, brought to you by ArtGeek.art — the only search engine that makes it easy to discover more than 1600 art museums, historic houses & artist studios, and sculpture & botanical gardens across the US.

Just go to ArtGeek.art and enter the name of a city or state to see a complete catalog of museums in the area. All in one place: descriptions, locations and links.
Use ArtGeek to plan trips and to discover hidden gem museums wherever you are or wherever you go in the US. It's free, it's easy to use, and it's fun!
---
© Arts Advantage Publishing, 2022